When your age starts with a 5, life can change. It's time to start enjoying life and to repay your mind and body for all their efforts over the decades. To continue living the life you love, it's time to adjust your lifestyle…
The Aspen Tree cares about your well-being at 50+. So here are some tips to boost your wellness and stay brimming with energy to enjoy the most beautiful chapter in life to the full.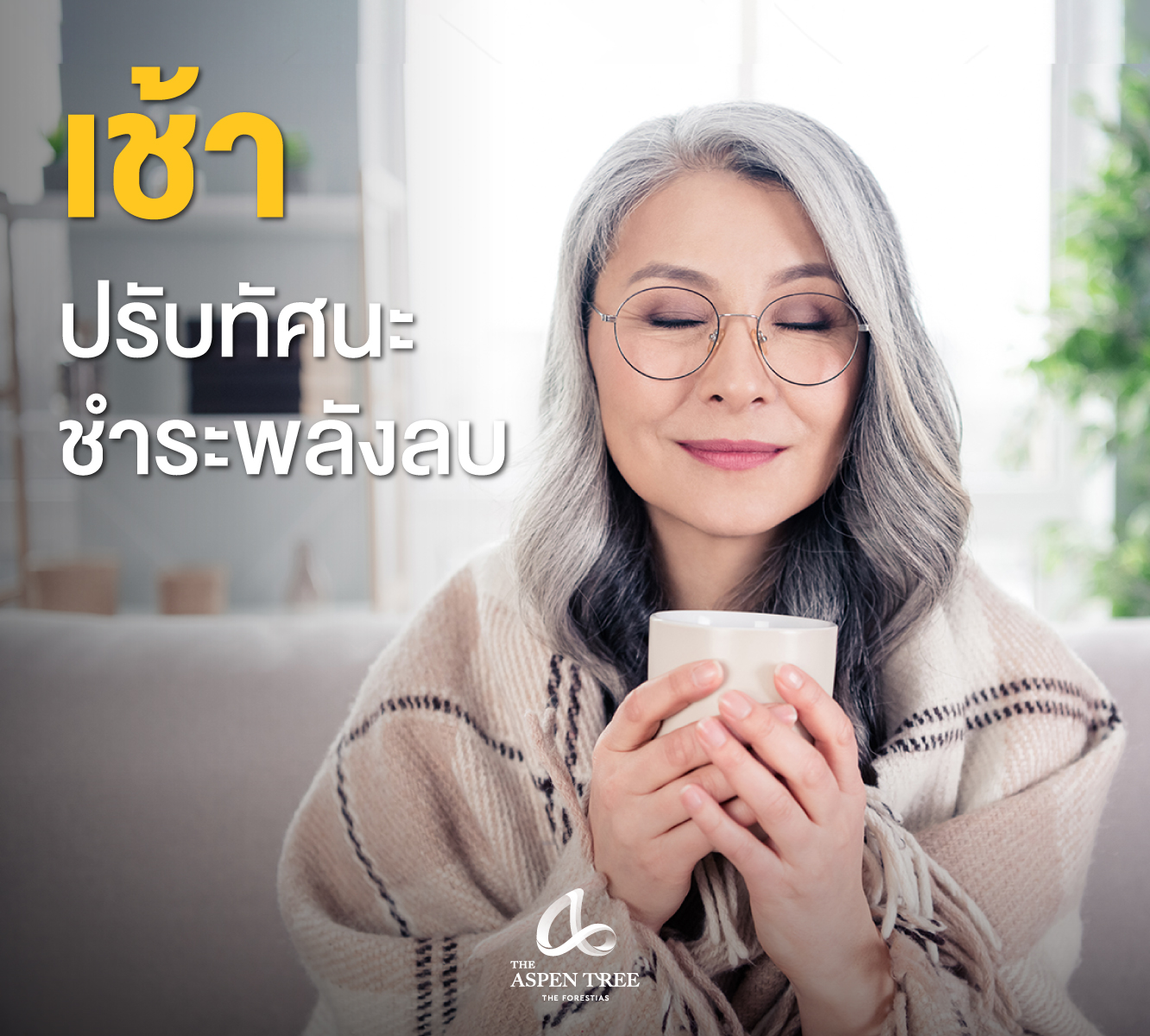 Start each new day with a sunny outlook by flooding your mind with positive thoughts. Apply the power of simple reminders like "I'm lucky to be strong today" or "Today I'll be really happy."
The power of thought will bring you loads of energy throughout the day.
Or get out of bed and squeeze half a lemon into some hot water. Drink it to shed negativity and tiredness and feel fresh and energized. You'll also give your digestion a boost, banish bad breath, and stimulate your circulatory system.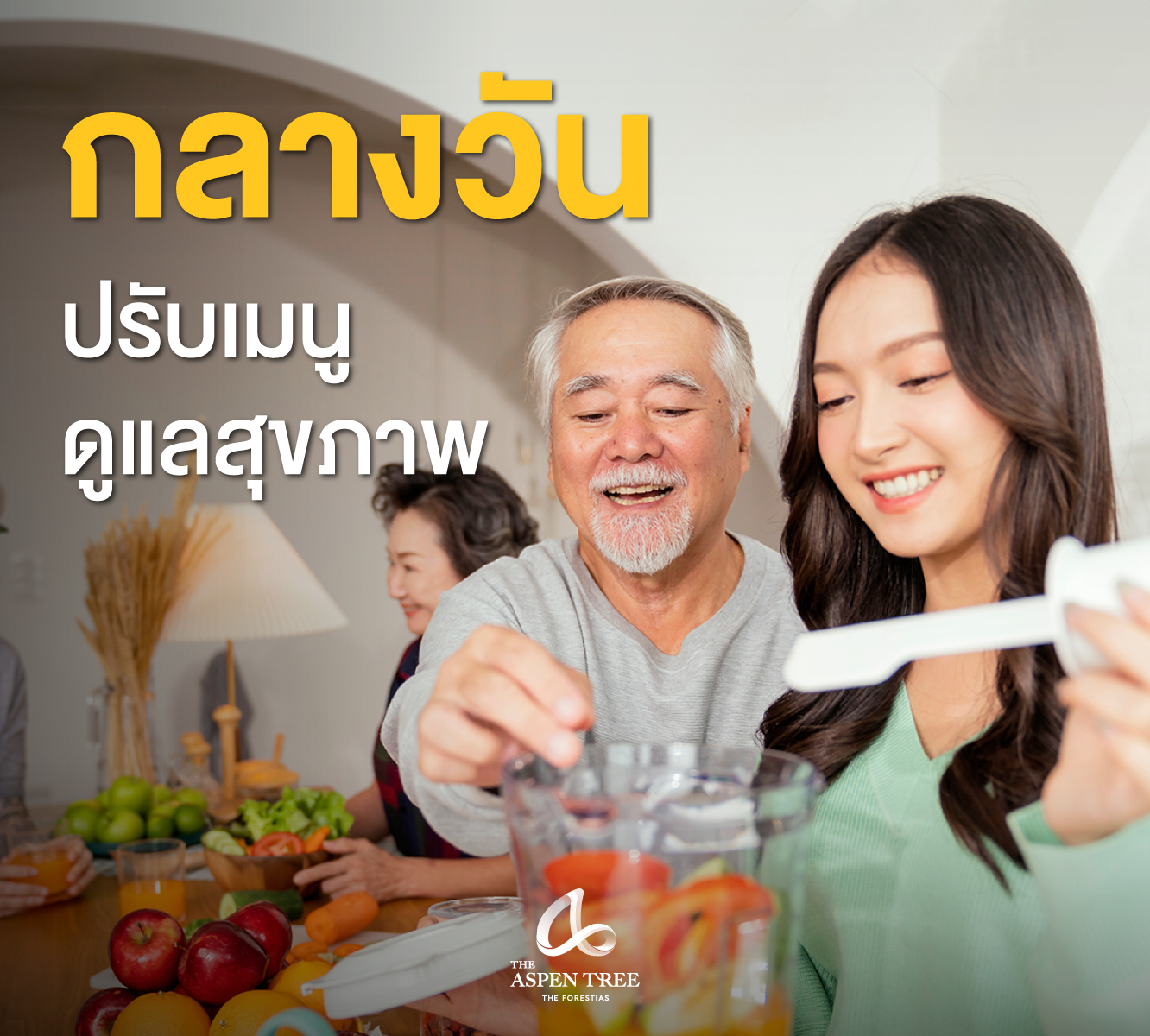 Boost your energy and well-being during the day with healthy dishes. There are plenty of superfoods to give you a lift at 50+. Step into the kitchen and try out a new recipe. You'll not only give your tastebuds a treat. You'll also feed your mind by honing your skills and creativity.
The Aspen Tree recommends these superfoods for staying in top form both physically and mentally:
- Salmon is rich in protein, good fats, B vitamins, potassium, selenium, and omega-3s, which are great for your brain and heart.
- Olive oil contains vitamins E, K, and polyphenols that helps fight free radicals.
- Cereals and legumes reduce the risk of diabetes, obesity, and some types of cancer. And they've got antioxidants too.
- Avocados contain dietary fiber, vitamins, and minerals. They reduce the risk of diabetes and heart disease. They also contains oleic acid to help reduce inflammation.
- Green tea is rich in various antioxidants.
Look after your well-being. Not just for the people you love but also for your future self.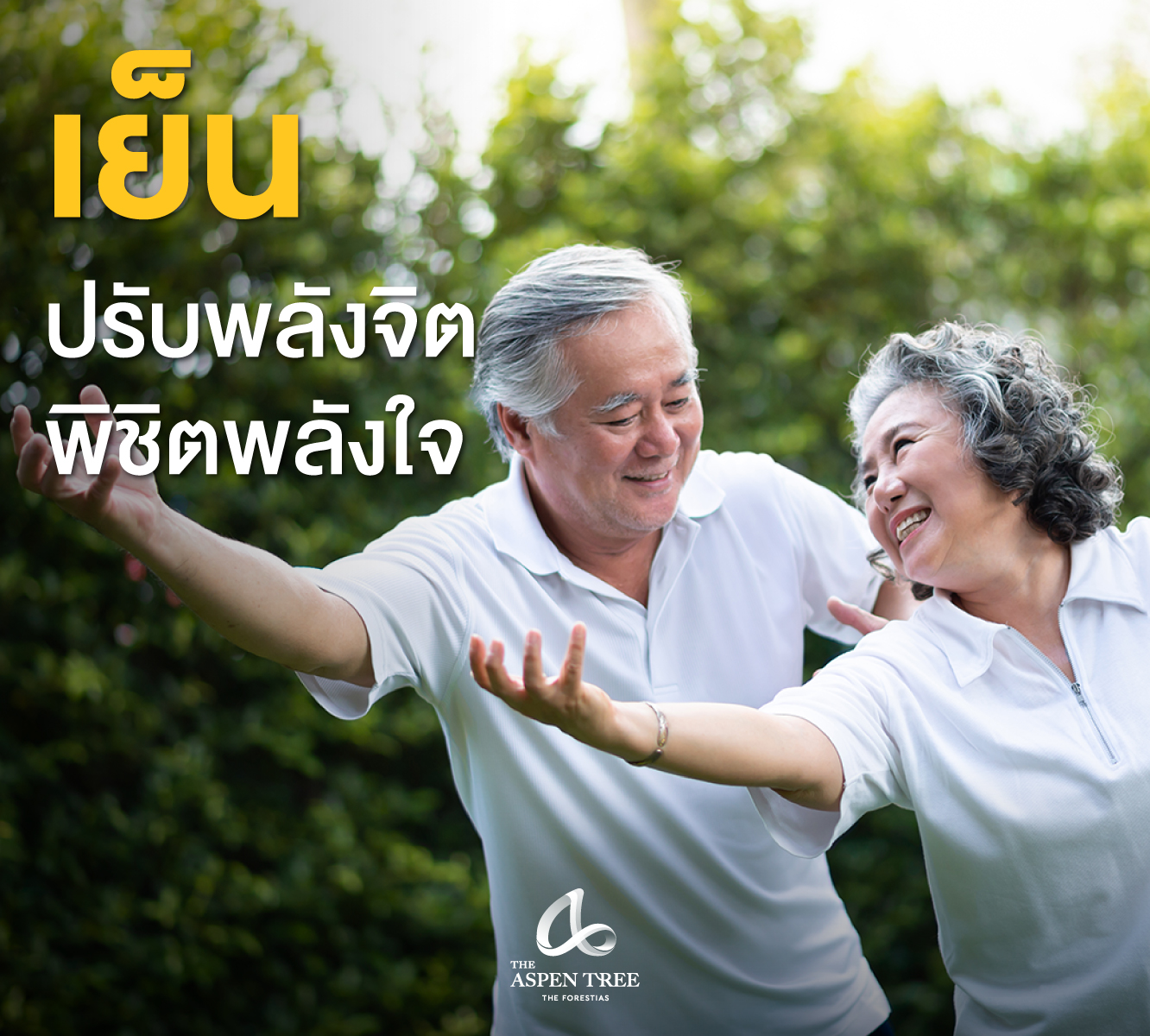 Evening is a time to wind down. But before resting, calm your mind and relax your body with activities like yoga or stretching. You can go on YouTube and practice Tai Chi, which has lots of benefits for both sides of the brain as well as your body. Holding postures is great for balance and meditation. Pay attention to your body and mind too. Meditation is a form of exercise that has it all. Adjust your inner energy to calm your mind. Restore yourself both internally and externally at the same time.
Reference by
https://www.bangkokbiznews.com/social/932366
https://www.happinessisthailand.com/2017/08/27/tai-chi-therapy/