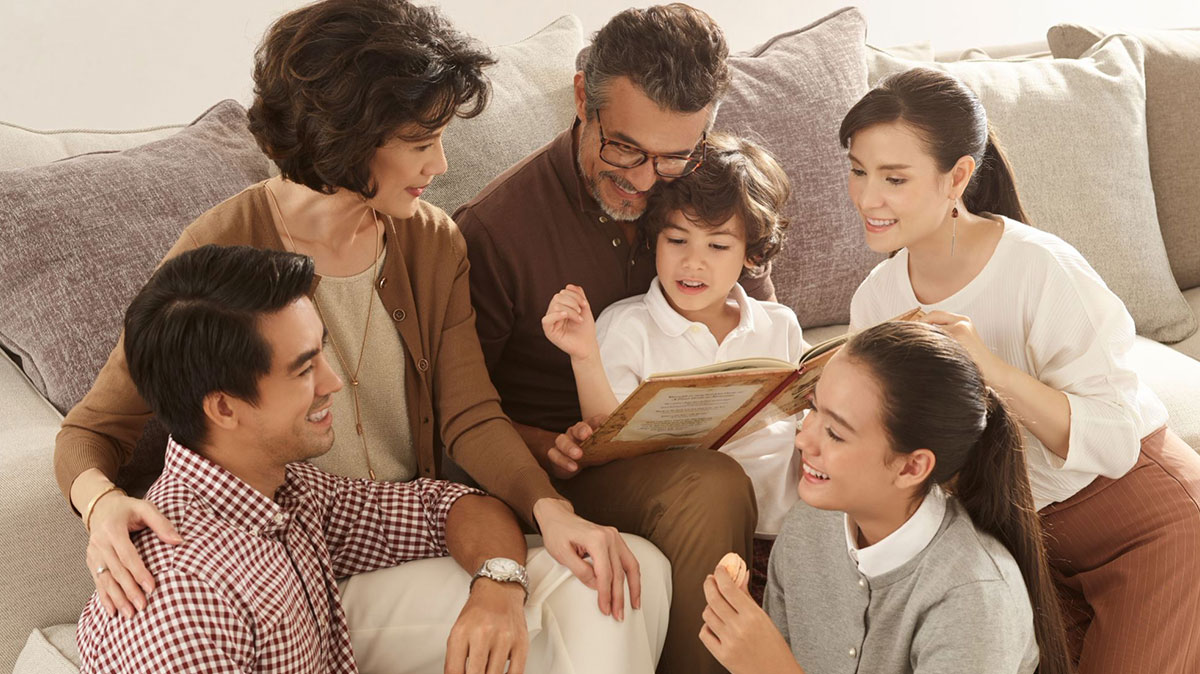 What does your dream family home look like? Many of you may picture all your family members living together, doing activities, smiling and laughing together, making your home a place that truly brings happiness to everyone in the family. For that reason, the cluster home concept has become a popular one in which everyone lives together happily in a family residence designed for large families.
The Cluster Home Concept
The concept of the cluster home has been around since the olden times when houses were built in groups or connected with common spaces. The cluster home concept is often suitable for large families that want to live in the same area but still value their privacy.
Looking at traditional Thai houses, they were often built in groups, with the biggest being the main house. When children started their own families, they would build separate houses on the same land. This is not just the case in Thailand; cluster homes are also popular in China. This is the typical way of living for Asian cultures.
Cluster Homes and Extended Families
When people are younger, just starting their first job or starting a family, most choose to live independently. However, as time passes, families with young children may think about moving back to live with their parents. This doesn't only benefit them in terms of having someone to look after their children, but they can also take care of their aging parents.
Therefore, despite the trend toward more nuclear families, eventually, many families become extended families of at least three generations: grandparents, parents, and children. Some families are even happy to build their houses in the same area as their siblings to be closer.
<H3> Cluster Home Plans </H3>
Cluster home plans are not written in stone. However, there are some typical features of cluster homes:
Areas of group housing

or a community with shared spaces

At least one

common wall or connecting door

A shared

main gate

to enter the area

Shared facilities and resources

including roads, green space, parks, gym, swimming pool, etc.

An

interconnected path may be built

between houses

A few family homes within the same area
Advantages of Cluster Homes
Saves resources and maintenance costs.

Each house will share the cost of common facilities such as the park, swimming pool, fitness center, roads, pathways, and even security.

Tighter family bonds.

Cluster homes offer common areas that allow family members to talk to each other more, which is perfect for large families consisting of multiple smaller families living together.

Suitable for large families,

especially those with young kids and aging relatives. The common areas are provided to enjoy activities together while still having private spaces for each family.

Larger and more varied facilities.

Cluster homes can provide a full range of facilities for everyone to enjoy.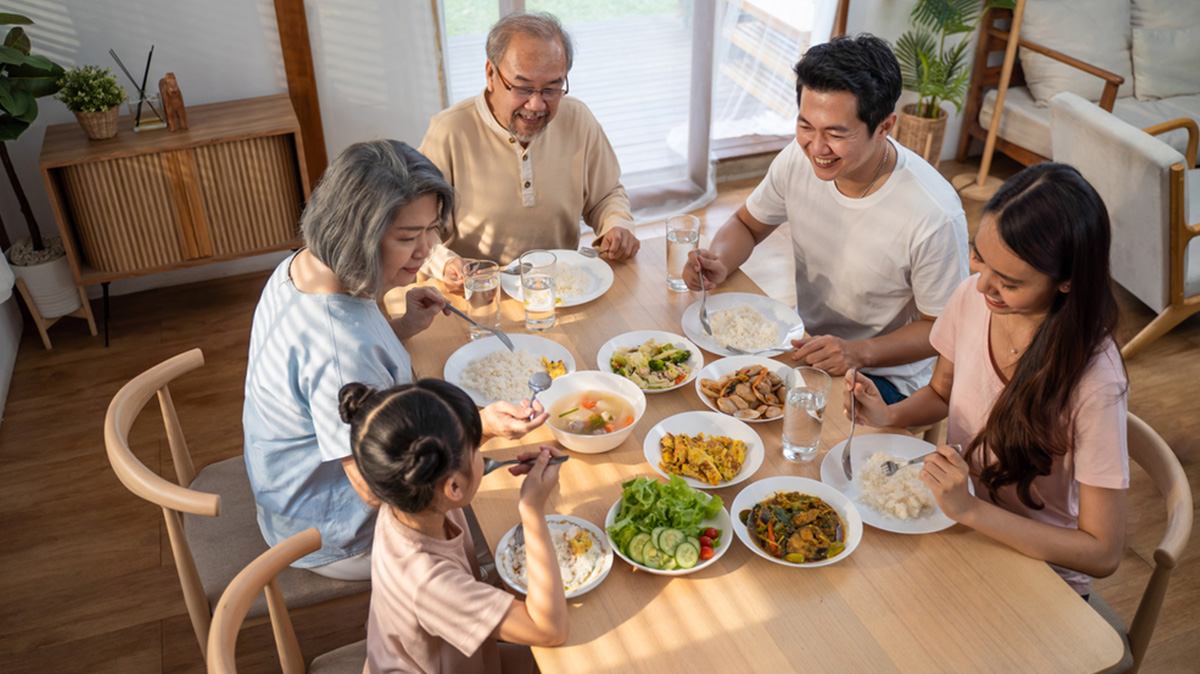 Mulberry Grove: a Family House Project in Bang Na, Bangkok
Mulberry Grove is a true family residence, focusing on nurturing intergenerational happiness so families can enjoy special moments together every day, not just on special occasions. Having three generations living together enhances a child's development and reduces loneliness and depression in the elderly, as well as stress and fatigue in working parents.
By creating Mulberry Grove The Forestias by MQDC, we wanted to create a concept where a large multigenerational family, including grandparents, uncles, aunts, parents and their children, all live in the same area with well-thought-out common areas and private spaces.
Mulberry Grove consists of two projects in two prime locations:
Mulberry Grove Sukhumvit: a high-rise condominium project near Ekkamai BTS station.

Mulberry Grove the Forestias: a project of villas, cluster homes, and low-rise condominiums.
Common Areas in Mulberry Grove The Forestias
The Forestias is a large mixed-use project located on Bang Na-Trad Road consisting of residential properties, a community mall, and a medical center. Within the residential project, common areas include a 30-rai forest, a forest canopy, and a playground zone, all designed for residents to breathe pure fresh air every day.
Aside from The Forestias forest, there are also other facilities for residents to enjoy, including:
Clubhouse

Dining area

Meeting room and co-working space

Fitness center, spa and yoga room

Swimming pool

Multipurpose workout area

Playground zone
Mulberry Grove the Forestias
Mulberry Grove The Forestias consists of two residential projects: Mulberry Grove The Forestias Condominiums and Mulberry Grove The Forestias Villas. Both projects share the same development concept: to build a residence for extended families to live happily together with private spaces for each family member. The details are as follows:
Mulberry Grove The Forestias Condominiums: 6 buildings of low-rise condominiums with 7-8 floors and 269 units. There are 7 room types; the smallest is 1 bedroom and 63 sq.m and the largest is the penthouse at 1016 sq.m.

Mulberry Grove The Forestias Villas: 37 villas with cluster-home design. There are 3 styles of villa: Roseberry: 4 bedrooms, 1204 sq.m.; Visionberry: 5 bedrooms, 1,246 sq.m.; and Legendberry: 6 bedrooms, 1724 sq.m. A pathway can be built to connect your villa to your relatives' or friends' villas.
Mulberry Grove, a family house project in Bangkok, aims to bring happiness to people of all generations. Living with extended family in a thoughtfully designed home allows you to bond and connect with each family member. Schedule a visit or call us on 1265 for more information.