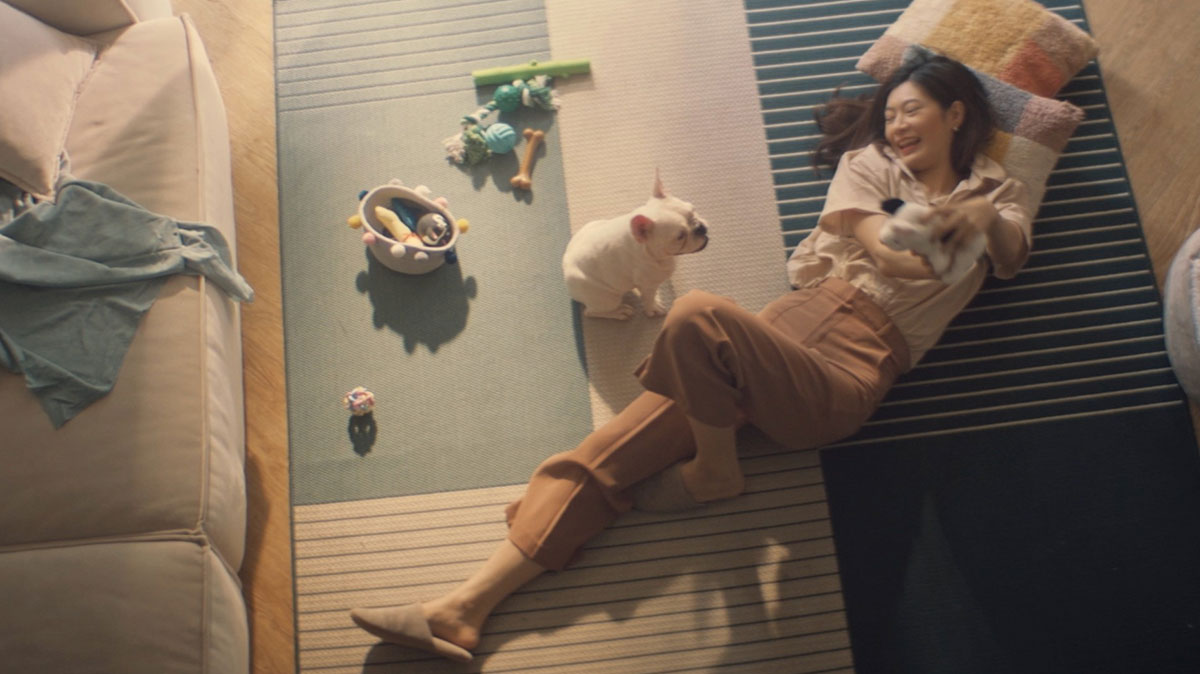 When considering accommodation, a condominium is most likely to spring to mind as it provides a space that's easy to take care of with common areas, including a gym, swimming pool, park, and shops. Moreover, condominiums ensure maximum security and are often centrally located in the city center, making commuting to work or school quick and easy.
A condominium in Bang Na is a great option for those looking for a condo. Whizdom The Forestias is a condo in Bang Na that combines design innovations and modern amenities to suit your lifestyle.
Whizdom The Forestias' Concept
Whizdom The Forestias is a condominium with a design concept that aims to bring its residents closer to nature. They will see 30 rais of forest whenever they open their windows instead of a city view like other condos in Bangkok. They'll also enjoy the sound of birds singing in the morning and crickets chirping at night.
Whizdom the Forestias is a condo in Bang Na that combines urban living with nature, an ideal choice for singles, couples, or small families. It consists of 3 high-rise towers that make up two projects: Petopia and Destinia being one, and Mytopia being the other.
Petopia: Pet-Friendly Condo
Whizdom The Forestias: Petopia isn't just a pet-friendly residential project but a home that truly understands pet lovers. Petopia Tower is specially designed for pet owners. Its thoughtful design and common areas prioritize the happiness of pets and their owners.
Highlights of Petopia
Every inch of Petopia is designed for the well-being of pets and their owners. Highlight include:
SPC flooring

is resistant to pet scratches and lessens the impact on your pets while walking or running, which helps protect their joints.

Noise-canceling system:

a soundproofing system prevents noise in your room from disturbing your neighbors and vice versa.

Noise reduction wall:

Double walls are installed in some spaces to lower the noise, so you don't need to worry about disturbing your neighbors.

Door seals:

keep noise contained once the door is closed and stop any noise from your neighbors disturbing you.

Insulated glass unit (IGU)

: two panes of glass that effectively soundproof your room.

Wicket door:

a small gate connects your room to the "Pet Balcony" where your pets can go to relieve themselves and enjoy some fresh air, even if their owners are not around.

Pet shower

: a one-handed shower that you can easily hold. It allows you to turn the water on and off with one hand and includes a pet-friendly shower seat that supports up to 100kg.

Sky garden with vegetable & herb corner:

a healthy, pet-friendly garden with plants that are safe for both owners and their pets.

Pet daycare

: pet care service for when you're traveling or busy.

Nong Khai-Tom

: an AI assistant ready to assist and provide convenience for pets and their owners daily.
Rooms Types
Petopia Tower consists of 43 floors with 494 various units, as follows:
1 bedroom, 34-44 sq.m.

1 loft bedroom, 39-58 sq.m.

2 bedrooms, 57-79 sq.m.

3 bedrooms, 92-99 sq.m.

Duplex 60-164 sq.m.

Forest duplex 73-183 sq.m.

Penthouse 154-206 sq.m.
Moreover, both conventional and automated parking spaces are provided for each room, with round-the-clock security guards and CCTV.
Common Areas
Petopia's common areas allow pets and their owners to live together happily, with separate areas for cats and dogs.
Co-living room:

a living and working space with a huge cat condo for cats to run and climb. Only cats are allowed in this area.

Relaxing room

: a space for high-energy dogs to play freely.

Pet playground:

a green garden on the 8th floor with a spacious lawn designed to blend in with nature, with play equipment for dogs.

Front courtyard:

where the forest merges with the residential area. A 150-meter path is provided for pets and owners to take a relaxing walk.

Swimming pool and fitness center:

the only area within the building where pets are not allowed for hygiene reasons.
Whizdom The Forestia Petopia is a great, pet-friendly condo option in Bang Na for pet lovers.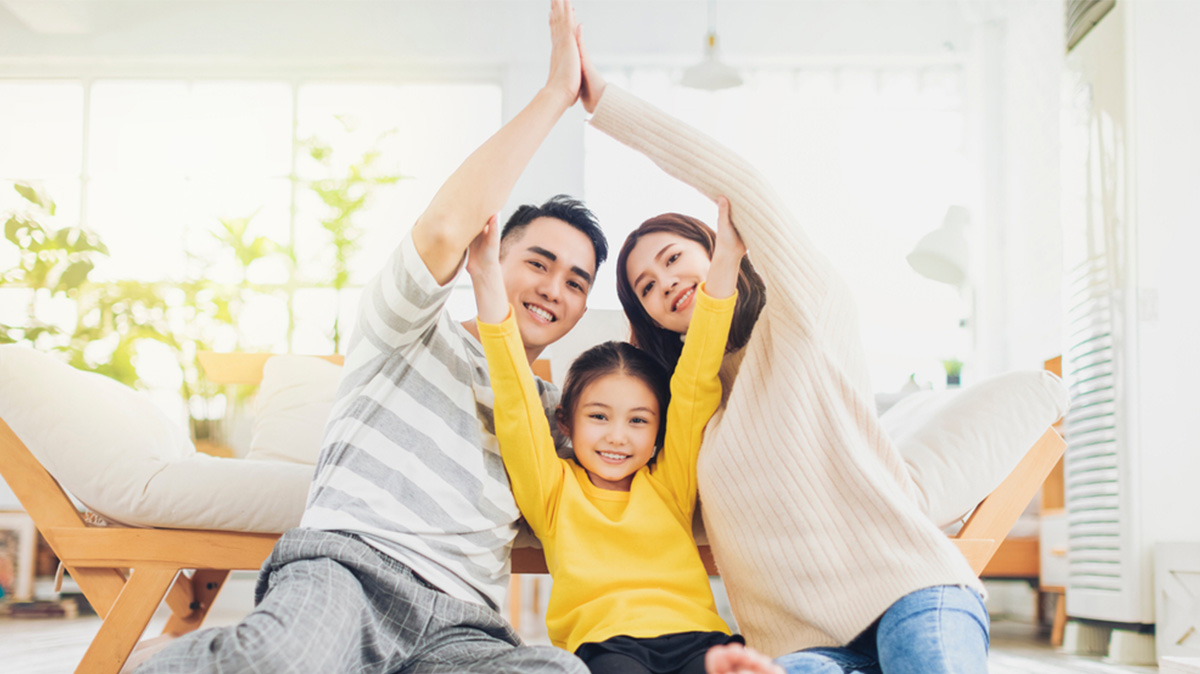 Destinia & Mytopia: A Condominium for Singles, Couples, and Families with Young Children
For singles, couples, and small families looking for a house that meets their needs with convenient travel times to work, Destinia and Mytopia are a dream come true.
New graduates, workers, and those starting a family all need a comfortable home that suits their lifestyle, with common areas for family activities. Families want their children to grow up surrounded by nature, with spaces for them to play freely, not too far away from their school.
Highlights of Destinia & Mytopia Towers
Destinia and Mytopia Towers are designed for couples and families with young children who want to be surrounded by nature and have an easy commute to work in the city. Here are the highlights of Destinia and Mytopia:
ERV (Energy Recovery Ventilator) installed

: a censor detecting CO2 that helps maintain a balanced room climate and filter dust and pollution. Residents don't need to worry about air quality, especially those children and allergies.

Central air conditioning system:

this allows you to maximize your balcony space and not experience hot air generated from the unit on the balcony. Every room will receive cool air from the cool-air ducts. Even if the power goes out, residents can still use the air conditioner for the next 8 hours.

Noise-canceling system

: soundproof walls, acoustic glass and door seals are installed, so you don't have to worry about the noise you make affecting your neighbors.

Large glass window panes:

residents can fully open windows to welcome the nature of the forest outside.

Nong Khai-Tom:

an AI assistant with an intelligent control system to assist residents.
Room Types
There are 50 floors with 465 units in Destinia Tower and 42 floors with 360 units in Mytopia Tower. Room types are as follows:
1 bedroom, 34-44 sq.m.

1 loft bedroom, 39-58 sq.m.

2 bedrooms, 57-79 sq.m.

3 bedrooms, 92-99 sq.m.

Duplex 60-164 sq.m.

Forest duplex 73-183 sq.m.

Penthouse 154-206 sq.m.
Like Petopia Tower, both conventional and automated parking spaces are provided for each room, with round-the-clock security guards and CCTV at each tower.
Common Areas
Sky garden with vegetable & herb corner:

a garden of vegetables and fruits on the top of both towers for all residents to chill out and fully make use of the space.

Swimming pool, jacuzzi bath, and sauna:

heaven for relaxing to help residents de-stress.

Swimming pool for kids and a kids' gym:

Kids can have fun playing and staying healthy.

Semi-outdoor gym:

a gym that gives the vibe of working out surrounded by beautiful nature.

Activity lawn for kids:

playgrounds, rock climbing walls, and BBQ area.
Facilities in The Forestias
Whizdom The Forestias is a large mixed-use development project. It is more than just a residential project; The Forestias strives to create a multigenerational community where people of all ages with different needs can live together happily. That's why the project provides plenty of facilities and common areas, including:
Forest at The Forestias:

a forested area home to various kinds of animals, located in the center of The Forestias, consisting of 4 main zones:
Deep forest

covering 3.75 rais of the project with a variety of large trees. This zone is only accessed by staff.
Forest in the center of the project

with a forest canopy at treetop height that connects all residential projects in The Forestias, allowing residents to bond and be surrounded by nature every day.
Forest Pavilion

, a sustainable ecosystem learning center.
Event Lawn

for hosting events, weddings, and other activities.
Community Center and Family Center:

the front area of the project houses a huge community center where residents can go shopping and enjoy delightful meals with their families and loved ones.
Medical and Healthcare Center:

residents don't need to travel far as there are leading medical and healthcare centers close to the project where they can conveniently and promptly receive treatments.
The Forestias is more than just high-quality housing; we strive to create a model community where people of all generations can live in harmony within the project. We offer residential projects that suit all needs of every generation, including Whizdom, Mulberry Grove, The Aspen Tree, and Six Senses Residences. Those interested in our projects can schedule a private visit or call 1265 for more information.