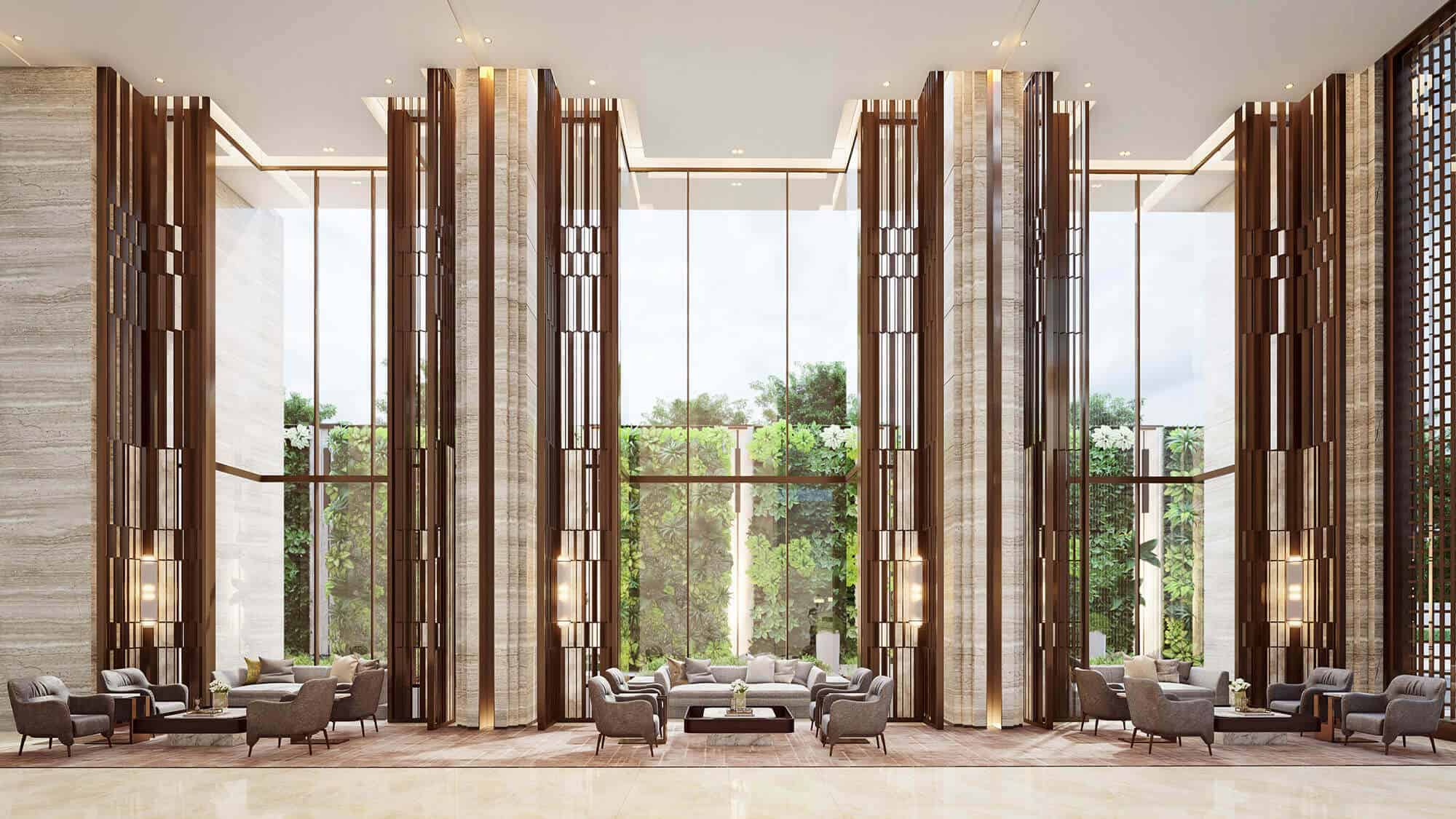 "RESIDENCE SERVICE"

At Mulberry Grove, we live together as a big family, which is why we also take care of you as one. Our well-trained staff team is ready to go the extra mile to ensure that you and everyone at Mulberry Grove receive the best service and care from us in every day.​
COMPLIMENTARY AFTERNOON TEA​
CONCIERGE SERVICE​
WELLNESS MANAGER​
CAREGIVER SERVICE​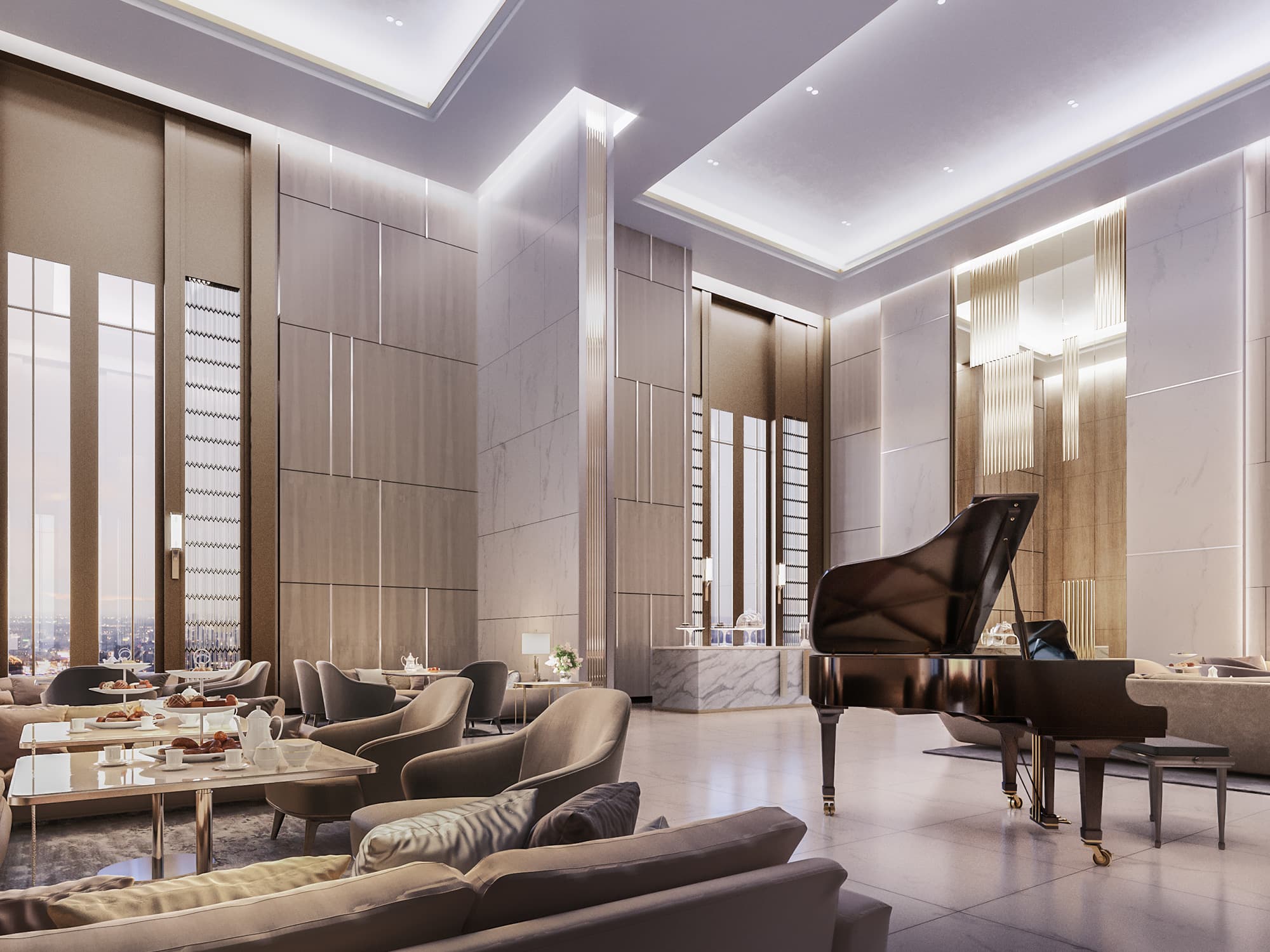 "SAFETY AND COMFORT"

To enhance your safety, comfort and convenience, each household enjoys the support of :​
SECURITY AI robots through a collaboration between MQDC and a leading tech company​
ERV technology efficiently ensuring the quality of indoor airy​
AUTONOMOUS GARAGE the latest, simplest and effortless parking
30-YEARS WARRANTY from MQDC​
Transportation
250 m. to BTS - Ekkamai Station
Chalongrat Expressway
Hospital
Sukumvit Hospital
Kluaynamthai Hospital
Samitivej Hospital
Camillian Hospital
Benchasiri Park
Benchakitti Park
Somdet Saranrat Manirom Park
School
St Andrews High School Campus
Modern Montessori International Pre-School
OISCA International
Kobato International Kindergarten
Trinity International School
Bangkok International Preparatory & Secondary School
Wells International School
Kids Kingdom
International Kindergarten
The Little House International School
The American School of Bangkok
โรงเรียนอนุบาลสี่พี่น้อง
Adventist Ekkamai Inter. School
St Andrews International Primary
Srinakharinwirot University
Bangkok University
Shopping malls
Gateway Ekkamai
Major Cineplex Sukhumvit
Park Lane Ekkamai
Big C Supermarket Ekkamai
Ekkamai Shopping Mall
Donki Mall Thonglor
Fifty Fifth Thonglor
Maze Thonglor
953 Community Mall
Nihonmura Mall
J AVENUE Thonglor
The Commons
72 Courtyard
The EmQuartier
The Emporium
K Village
Suanplern Market
Sports
42 Tee Off
Training Ground Suk 69
Active Life
WE Fitness
Health Land
Cheeks Thai Boxing Club
BASE Gym
RYDE Thonglor
RSM Gym
ABSOLUTE YOU Thonglor
The Racquet Club
Virgin Active Fitness
Bounce @The EmQuartier
Rum PUREE
Aqua Biking Bangkok
Surfset Thailand
overview
PROJECT NAME
Mulberry Grove Sukhumvit
DEVELOPER
Mulberry Grove Sukhumvit Corporation Limited
ARCHITECTURE DESIGNER
HB DesiGN COMPANY LIMITED
INTERIOR DESIGN CONCEPT
LEO INTER INTERIOR COMPANY LIMITED
LANDSCAPE DESIGNER
LANSCAPE CORPERATION COMPANY LIMITED
LOCATION
LOCATED ON SUKHUMVIT ROAD
LAND AREA
APPROXIMATELY 2 1.1 RAI
PROJECT TYPE
HIGHRISE SUPER LUXURY CONDOMINIUM 1
RESIDENTIAL BUILDING
BUILDING
37 STOREYS
TOTAL UNITS
287 UNITS
unit type
1 Bedroom (144 Units)47 sq.m.-56.5 sq.m.​
2 Bedroom(136 Units) 87 sq.m. – 135 sq.m.​
3 Bedroom (2 Units) 162 sq.m.​
Duplex Penthouse (1 Units) 216.5 sq.m.​
Penthouse (4 Units) 180 sq.m. -245.5 sq.m.
Service​
Complementary Afternoon tea​
Caregiver​
Wellness manager​
Concierge Service​
Facilities
Mulberry Greeting Gallery
Autonomous Garage​
Caregiver's Office​
Gourmet Courtyard
English Courtyard​
Intergeneration Courtyard​
The Mulberry's Library​
Private Study Studio​
Children's room ​
Infinity sky pool​
Thermal pool​
Hydrotherapy pool
Children's pool​
Sauna​
Private Spa
Private Sky-high Onsen
Private Style Atelier
Sky-High Gym Studio​
Golf Simulator & Entertainment room
Service​s
Yoga suite​
Ballet suite​
Patio Gym​
Residence lounge​
Grand Private living &dinning room​
Family Living Room​
BBQ Garden​
Game Room & Pool Table​
Children's Play Room​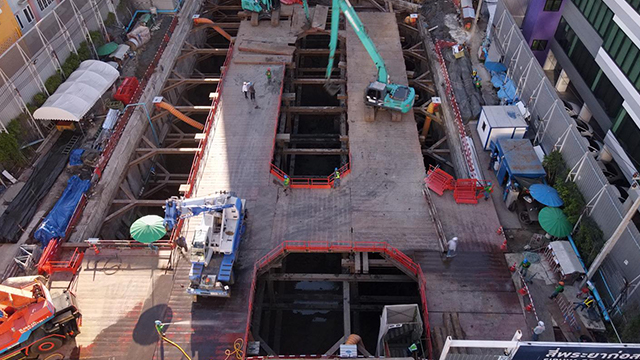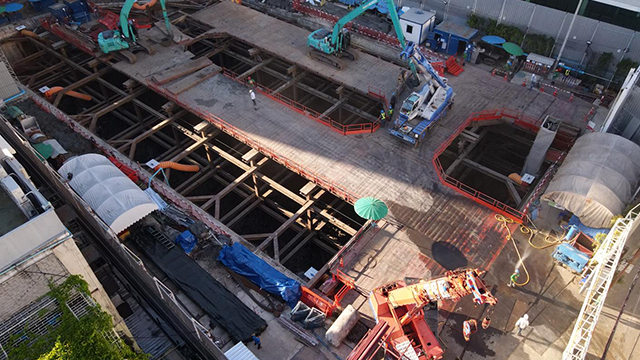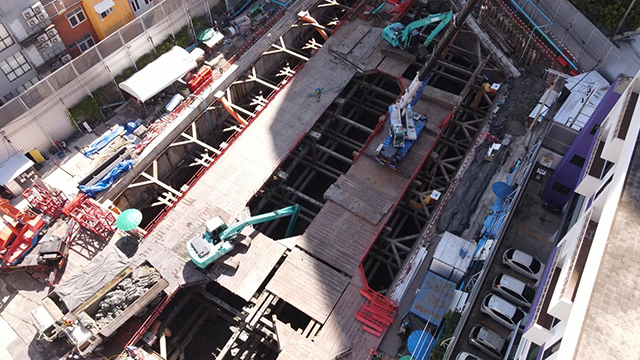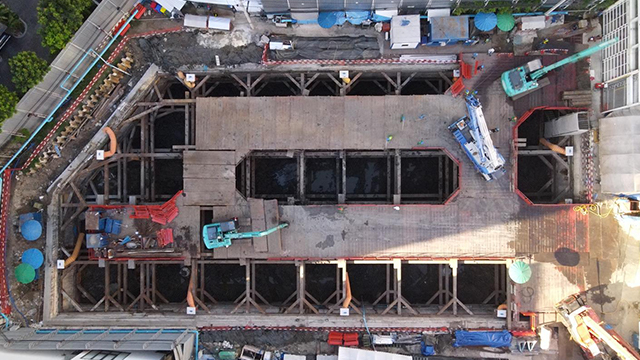 Update Progress: 10 / 06 / 2021
ความคืบหน้างานก่อสร้างโครงการ มัลเบอร์รี โกรฟ สุขุมวิท ประจำเดือนพฤษภาคม 2564
ความคืบหน้าการก่อสร้างโดยรวม
เริ่มดำเนินงานโครงสร้างในการขุดดินช่วงที่ 3 เพื่อทำชั้นใต้ดินอาคาร ในส่วนงานสถาปัตยกรรม และงานระบบประกอบอาคาร อยู่ในระหว่างงานเตรียมการก่อสร้าง ทั้งนี้ระบบความปลอดภัยในงานก่อสร้าง ระยะเวลาและความก้าวหน้าในการก่อสร้าง ยังคงเป็นไปตามแผนที่กำหนดไว้ และระหว่างการดำเนินงานได้รับการควบคุมและตรวจสอบมาตรฐานอย่างต่อเนื่องสม่ำเสมอ
งานเสาเข็ม
งานโครงสร้าง
งานสถาปัตยกรรม
งาน MEP
งานภายนอก