More Than A Pet-Friendly Condo
Whether you have a dog, cat, rabbit, or bird, being a pet owner comes with a list of responsibilities that include feeding, cleaning, bathing, and keeping your pets healthy. Many pet owners choose to live in a pet-friendly condo that will cater to the basic needs of their pets. So, what is is that makes a pet-friendly condo so great to live in for humans and animals alike? Let's find out.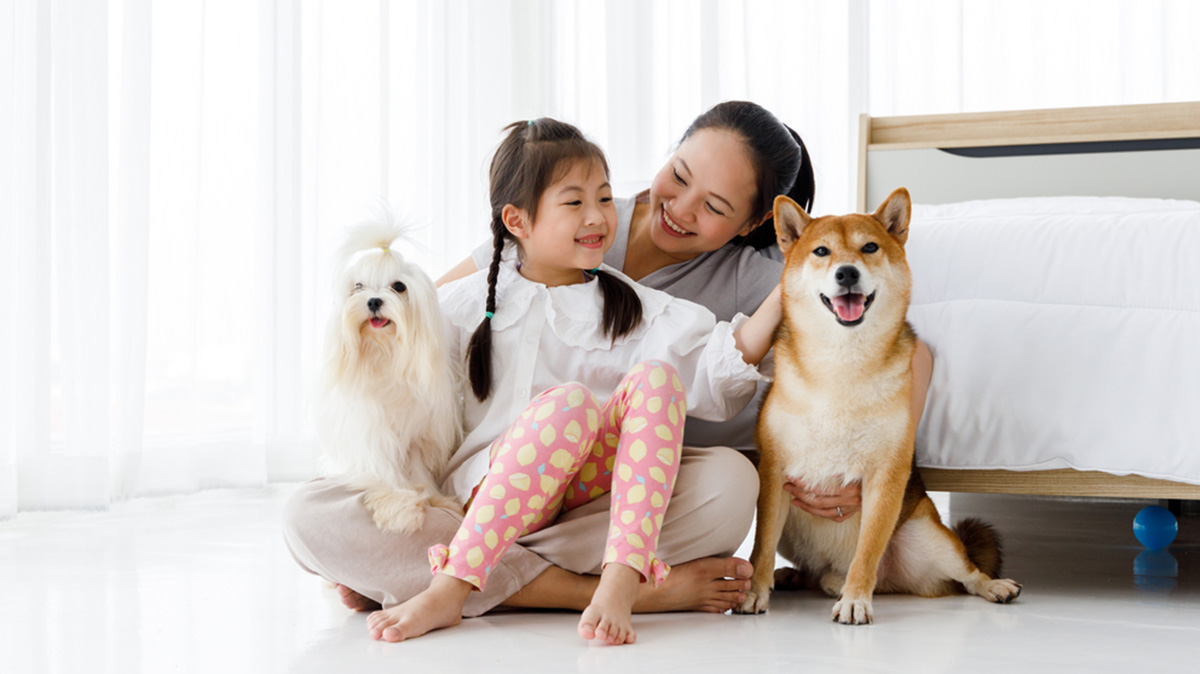 1: Personal Space for You and Your Pet
Both owners and pets need their own space and private time, so it's important to find a pet-friendly condo that has sufficient areas for both you and your pets to relax or do activities.
Dr. John Howe, a president of the American Veterinary Medical Association, once stated that when dogs and cats are with their owners 24/7, it can cause them to become stressed and more aggressive. This is especially true when owners work from home, meaning their pets won't have any time alone throughout the day. Moreover, owners who work from home may experience stress which indirectly puts their pets under stress too.
The easiest solution for this is to create personal space for your pets. Provide a space where they can be alone and won't be disturbed. This helps relieve stress and also provides a safe space for them when you are away.
Whizdom Petopia, a pet-friendly condo in Bang Na, was specifically designed for pet owners, with a private pet space in each unit. A small and secure balcony is equipped with a pet door so that pets can get some fresh air freely and safely even when their owners are not around. You'll also find a pet cabinet designed to store your pet's belongings separately from your own.
2: Necessary Equipment for Pet Safety
For pet owners, the safety of their pets is their number one priority. One frequent issue for dog owners living in a condo is that their dogs like to jump up at guests or run towards something they find interesting. This can sometimes cause the dog to slip off its leash or get injured.
Whizdom Petopia has designed and installed equipment to prevent this situation from occurring. A leash holder has been customized and tested on pets of various sizes. The curled hook design ensures your pets don't run off and reduces injury from pulling on the leash.
On top of that, Whizdom Petopia also understands the problem of pet hair clogging drains during bathtime. To prevent this issue, a smell-proof drain filter has been installed. It has three layers to help catch the hair and prevent clogs. The unit layout also separates the shower area into wet and dry zones with a pet shower sprayer so that the owner can give their pet a hassle-free, one-handed bath. Plus, the R10 bathroom floor tiles have a high slip resistance rating to prevent both you and your pet from slipping on the wet floor.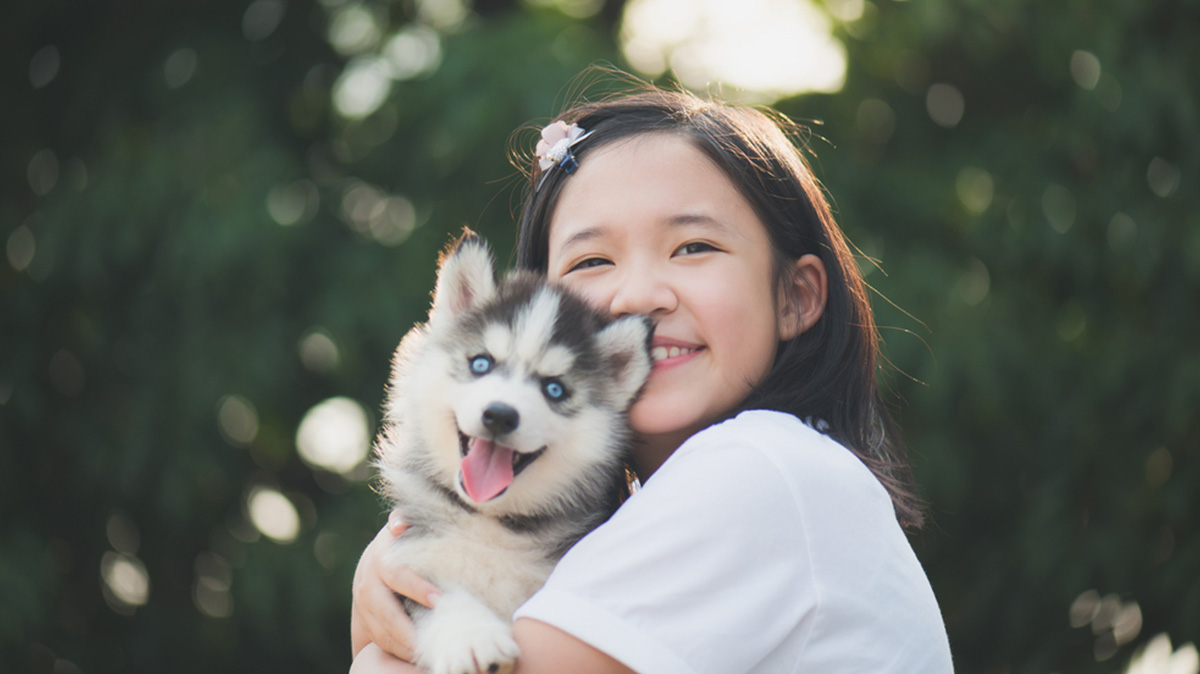 3: Quality Fixtures & Fittings
One thing that all pet owners pay careful attention to is hygiene and cleanliness. Therefore, all fixtures and fittings should be easy to clean and prevent the buildup of dirt or germs, especially the floor, which both you and your pets come into contact with every day.
When choosing a pet-friendly condo, one important thing to look for is a highly slip-resistant floor. Smooth and slippery tiles can harm both owners and pets, especially aging pets. Tiles that are too smooth and slippery affect the way pets get up, sit, and stand, leading to bone and joint issues.
Whizdom Petopia has selected a flooring material that helps prevent slips and falls for both owners and pets. More importantly, it can be easily cleaned to reduce germs effectively.
4: Fresh Purified Air
Pet dust and hair are problems that often bothers owners. Consequently, standardized pet-friendly condos often come with air purifiers to prevent and mitigate the negative effects of trapped dust and pet hair, as well as germs in the air.
Whizdom Petopia is well aware of pet owners' health and sanitation requirements. Fresh air fans and ERV (Energy Recovery Ventilation) are installed in every room. They filter the air and attract pure air into the room, which helps ventilate the air, increase oxygen, and trap PM 2.5 particles. This enables you and your pets to breathe clean air free from dust and pet hair. As a result, your lungs will function better, and you'll experience fewer illnesses and reduce unwanted smells and germs.
Another highlight at Whizdom Petopia is the adoption of the Central Utility Plant (CUP) system. CUP is a chilled water system that helps lessen the heat in the living areas and centralize the heat in one place, so air conditioner units don't release heat outside. As a result, the surrounding temperature of the room reduces by 2-3 degrees celsius, which helps with electricity costs. You can go out and breathe in the cool breeze on the balcony whenever you like or chill in your room with no worries about the heat at all.
5: Common Areas for Pets
Living in a condo can put pets under stress, especially active, high-energy dogs. Therefore, aside from providing toys and personal space for your pet, it's important to take them out for regular walks to relax them and allow them to expel energy.
As a pet-friendly condo, Whizdom Petopia in Bang Na provides thoughtfully designed common areas that prioritize safety and happiness for both owners and their pets. The common areas come with a full range of pet facilities, including:
Main lobby:

Equipped with a double gate to prevent pets from getting lost or running off while owners are relaxing in the lobby area.

Pet Playground and Relaxation Room

: Providing open spaces for your dogs to run freely.

Jogging Track:

A space where owners and their pets can walk or run together, with water and waste facilities provided.

Co-living Room

:

Designed specifically for cats. The highlight of this room is a huge cat condo that allows cats to run and climb freely.

Pet daycare:

Pet care services for when you're away.

Laundry room:

Owner and pet zones are separated for good hygiene.
Moreover, all furniture and equipment inside the building, including common areas and rooms, is pet-friendly. This is provided to create a happy and comfortable living environment for both pets and their owners.
If you're looking for a pet-friendly condo in Bang Na, we highly recommend Whizdom The Forestias: Petopia Tower, specifically designed to meet the needs of those who want to keep pets, and live in comfort and style.