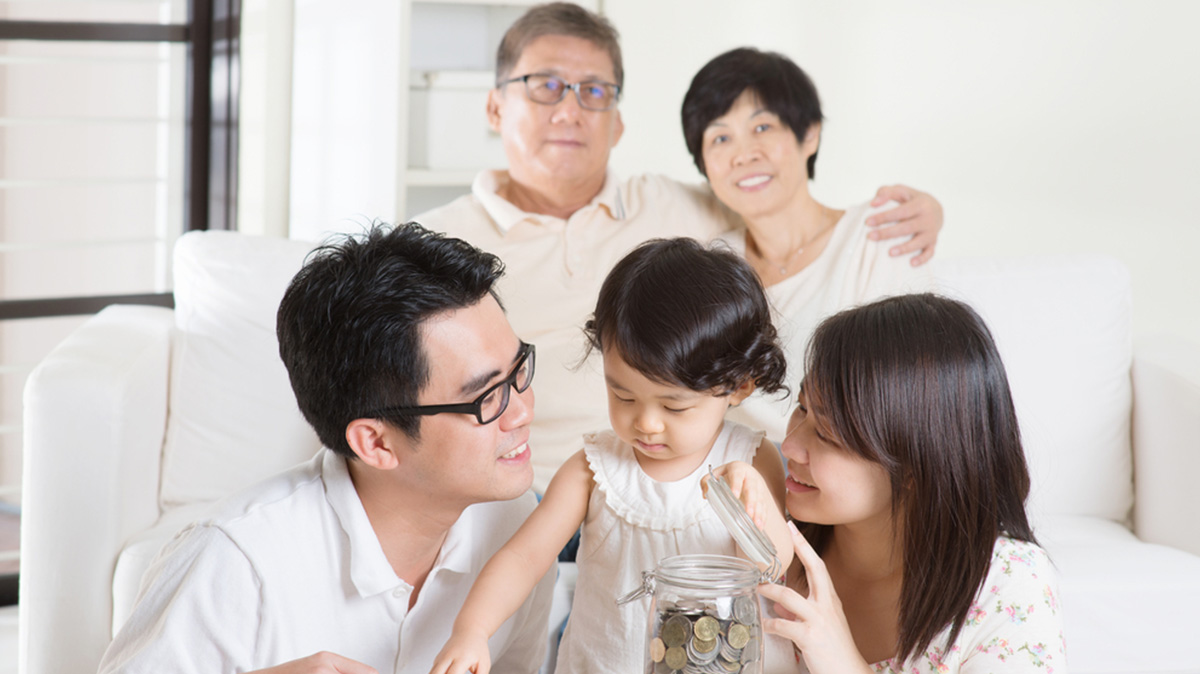 Living with a large family spanning different generations can help your mental and emotional health and your happiness. This way of living also means that older family members are less lonely with grandchildren surrounding them, and children learn how to share and live together with people of different ages. Young working parents can also have peace of mind knowing their children are cared for by their grandparents.
Mulberry Grove is a private villa cluster situated in the Bangna area, designed to meet the needs of all generations.
The advantages of living together
Although modern families often like the idea of ​​splitting into a single-family unit when they get married, many tend to change their minds, especially when they have children. It also makes it easier for them to take care of elderly parents and allows grandparents to help care for their grandchildren. Children will grow up with the benefit of having multiple generations living together. These advantages include:
A happy and joyful atmosphere
Having family members living together creates a fun and joyful atmosphere. The house will never feel lonely because there's always likely to be someone at home. It's lovely when everyone gathers in the morning before going to school or work, or eating or watching a movie together in the evening. It creates a different atmosphere from a single-family home.
Family members can help each other
Every day we face problems that need to be solved. Whether it's a small problem or a big one, living with a large family means there is no need to confront or solve problems alone.
For example, needing to do something as simple as calling a technician to fix the lights in the house may require time off work for a single-family household. But being in a large family means it can be left to another family member to take care of. Or if children are seeking advice or someone to play with, there are always family members around who are ready to listen or play with them.
Parents don't have to raise their children alone
Raising a child is a joy, but it can also be stressful. For this reason, having a helper like a grandparent will give you peace of mind that the people looking after them love your children just as much as you do. They will help take good care of your children and give you a much-needed break from the stresses of parenthood.
Experiences from generation to generation
Many people worry about the age gap between people of different generations when they live together. However, being born and raised at different times means each person can enjoy sharing experiences and ideas from their generation. Children tend to like to hear stories about when grandparents were teenagers and how their grandpa flirted with their grandma without being able to chat or message immediately, like in today's world. On the other hand, grandparents can also learn about modern technology from their children and grandchildren.
Older family members are no longer lonely or stressed
After retirement, older people tend to experience depression and loneliness, especially if they are living alone. One of the ways to reduce loneliness, stress, and depression in the elderly is living together in a large family surrounded by children. In addition, being in a large family will mean they can talk about problems and give advice to their children. These things make the elderly feel that they are valuable family members, and can help reduce their stress.
Share resources and financial planning
Financial planning and resource sharing are crucial when living together as a large family. It can significantly reduce the overall cost of the house, including food, appliances, electricity, water, and other expenses.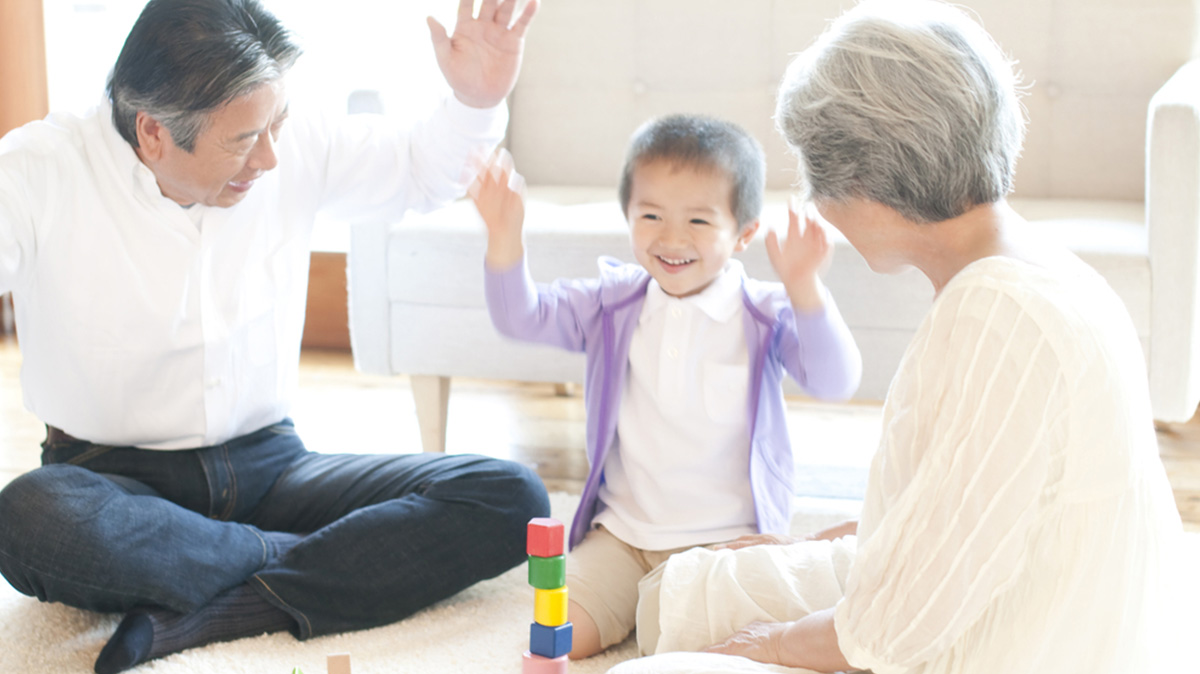 Mulberry Grove The Forestias Luxury Private Villas in Bangna
Mulberry Grove is a luxury private villa project designed for large families, nestled in the Bangna area. It has been thoughtfully designed for all generations to live together as a family.
There are 3 types of houses within the Mulberry Grove project:
Roseberry: 11 units, total 4 bedrooms, usable area 1,203 sq.m.

Visionberry: 20 units, total 5 bedrooms, usable area 1,246 sq.m.

Legendberry: 6 units, total 6 bedrooms, usable area 1,724 sq.m.
They all benefit from:
A common area
A common area allows everyone in the family to engage in a conversation or enjoy activities together. So, every house is designed with a courtyard in the middle of the house on the 2nd-floor area. It has high ceilings that let light in and connects various functions in the house with views of the trees and beautiful gardens.
Private space
Everyone needs a little private space now and again. So, personal space has been designed for each person with a usable area of ​​more than 1,000 sq.m.
Importantly, our villas are also equipped with an elevator, so grandparents and wheelchair users will be able to live and carry out activities with ease.
Personal pathways
In addition to the above, the project also offers private pathways connecting houses while still maintaining privacy.
Areas for all generations
The common areas at ​​Mulberry Grove include:
The Mulberry Reserve Club

The Playroom for kids

The Studio for exercising

Yoga room

Sauna

Swimming pool
All of these areas are surrounded by beautiful green spaces.
Mulberry Grove The Forestias Villas are designed for large families who want to live together. The project offers private spaces for everyone and activities and facilities for people of all generations.

Those interested in The Mulberry Grove's private villa cluster in the Bangna area can make an appointment to view the project at Call Center 1265.