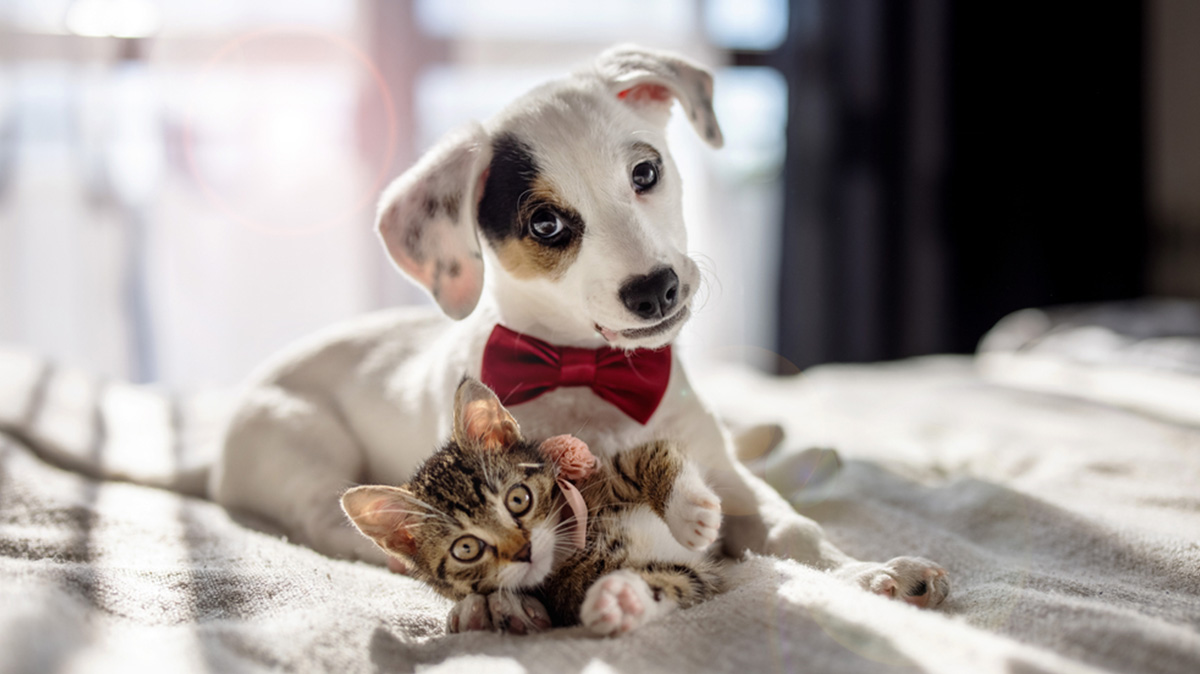 Pet owners consider their pets family members and love living happily together with their furry friends. However, choosing a pet-friendly condo in Bangkok can be tough and living in a less than ideal environment can stress you and your pets. Therefore, it's important to carefully select a pet-friendly condo that provides space for pets and their owners to spend time together relaxing, taking a walk, or exercising.
Whizdom The Forestias Petopia Tower has been meticulously designed to suit the needs of pets and their owners. It's not just a pet-friendly condo but a community that pays attention to every detail to support both pets and their owners to live happily and healthily.
Dog and Cat Zones are Separated
Although cats and dogs are both popular pets, we all know they don't always get along. Leaving them in the same area for a long time can make them stressed, affecting their health.
Understanding the nature of cats and dogs, Petopia has separated their spaces so that pet owners can relax without worrying that their pets will get stressed or fight with other animals.
Moreover, the furniture and materials selected are pet-friendly. Most are made of wood and stone that are natural, durable, and scratch-resistant. The common areas are also purposefully designed for pets and their owners:
Forest lobby:

the front lobby is equipped with a double gate to stop your pets from escaping. Pet rugs are provided to keep paws clean, and there is a dedicated space for pets so that owners don't have to worry about them.

Co-Living room:

a relaxing area especially for cats.

Relaxing room:

a space for dogs and their owners.

Sky-garden of vegetables and herbs

safe for pets.

Swimming pool, gym, and outdoor yoga area for pet owners to relax in privacy.
Laundry area

: pet and owner zones are separated.

Cat and dog snack vending machines

.
Aside from these common areas, there is an area called the Forest Lounge, which is designed to connect you with the forest as much as possible. It is the best spot to see the most beautiful green areas of the project, with a bar and a semi-outdoor area to chill out or have a BBQ party with your friends and pets.
Co-Living Room: Where Cats & Owners Can Relax
The Co-living Room is specifically designed for cat lovers. Owners can work or enjoy chilling outside their room without having to leave their beloved cats home alone.
Whizdom The Forestias designed this space to be enclosed with glass walls showing off the surrounding scenery of the forest within the project. There are spaces for pet owners to work, read, or chill out within the room while letting their cats enjoy their time in a huge cat condo in the middle where they can climb all day.
The decoration is predominantly ocean blue to give a close-to-nature vibe and modern look. Dogs cannot access this space, so cat owners can feel at ease and let their cats run and play freely.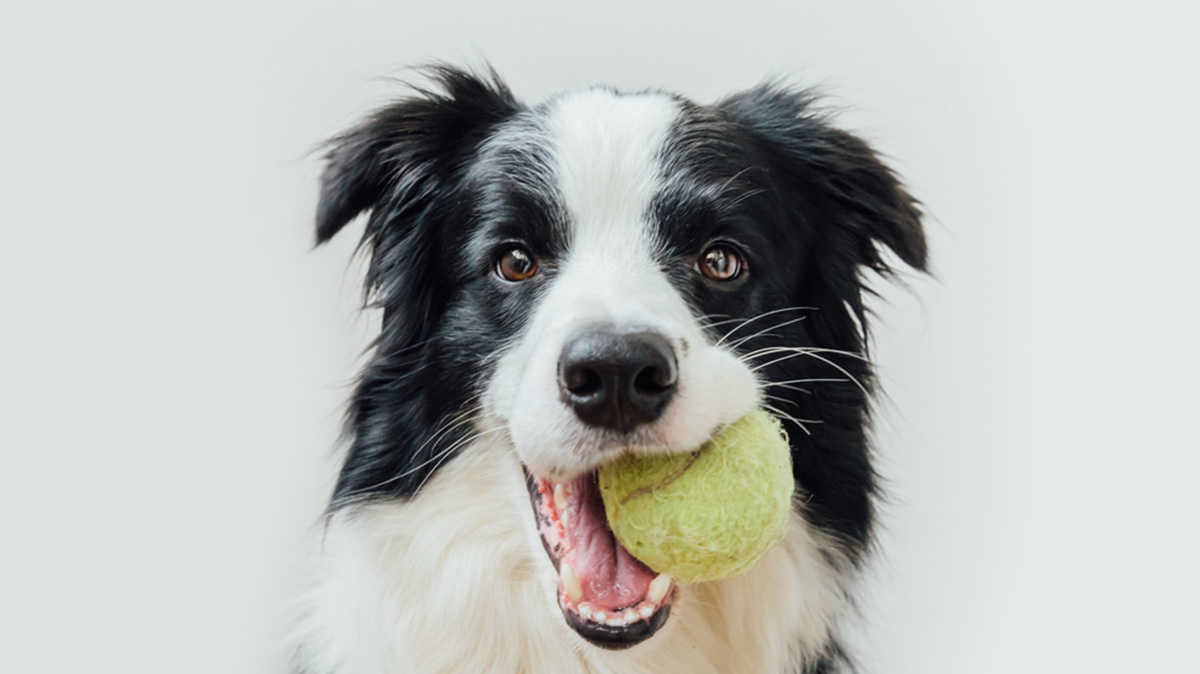 Relaxing Room: Heaven for High-Energy Dogs
Petopia Tower has also designed a relaxing room as a private space for dogs and their owners. As they have the Co-living Room to themselves, cats are not allowed in the Relaxing Room.
With the same design idea as the Co-living Room, the layout provides spaces for dog owners to work, read, and chill out while their dogs are playing. The difference is that the area was designed to suit the nature of active and high-energy dogs. The room is connected to the garden area where dogs can run and play within their owner's sight.
The decoration of the relaxing room uses wood tones such as herringbone wood flooring, and the furniture was all selected to be pet-friendly, scratch-resistant, and safe for dogs.
Green Areas for Relaxing and Birding
Many people find it relaxing looking at the greenery and enjoying the sounds of nature. Yet, for little cats, nothing gets their attention better than birdwatching. Cat lovers know that cats can sit for hours watching birds.
The reason for that is birds are prey for cats in the wild; their movements ignite the predatory instinct in every cat. Cats can happily lurk for hours before hunting.
Every area within Petopia Tower and The Forestias Project provides green spaces to allow pets and their owners to be closer to nature and live by the concept of "Feel the Wild." In each room of Petopia Tower, a wicket door enables cats and dogs to access the balcony and enjoy the scenery easily. They can chill outside without worrying about falling or escaping, so you can always be sure of your pet's safety even when you are not around.
This balcony area can also give your pet access to a space to go to the toilet and reduce unwanted smells in your room.
Rooms Are Designed for Pets and their Owners
Besides the pet-friendly common areas, our rooms are also designed specifically to support the needs of both pets and their owners.
Noise-Canceling System to help block barking and other noises. Double walls are installed between rooms to lower the noise. The gaps between doors and windows are also sealed to minimize noise pollution.

Proper flooring for both pets and owners: the living room floor is stone plastic composite (SPC) which is unrefined and not slippery, so cats and dogs can walk comfortably without hurting their joints. Moreover, SPC is waterproof, easy to clean, and scratch-resistant.

Higher placement of electrical sockets to prevent accidents.

A bathing area for cats and dogs where owners can sit and bathe their pets with a special pet shower that supports one-handed bathing. Moreover, a drain strainer is installed to prevent pet hair clogging the drain.
In addition to the above, the project has designed and installed a pet cabinet in each room to store pet belongings and a leash hook near the door.
If you are looking for a pet-friendly condo, choose one designed for pets and their owners to enjoy living together, with plenty of amenities provided. If you're interested in Petopia Condo in Bang Na at Whizdom The Forestias, you can book a visit in advance through our call center 1265 or click here.