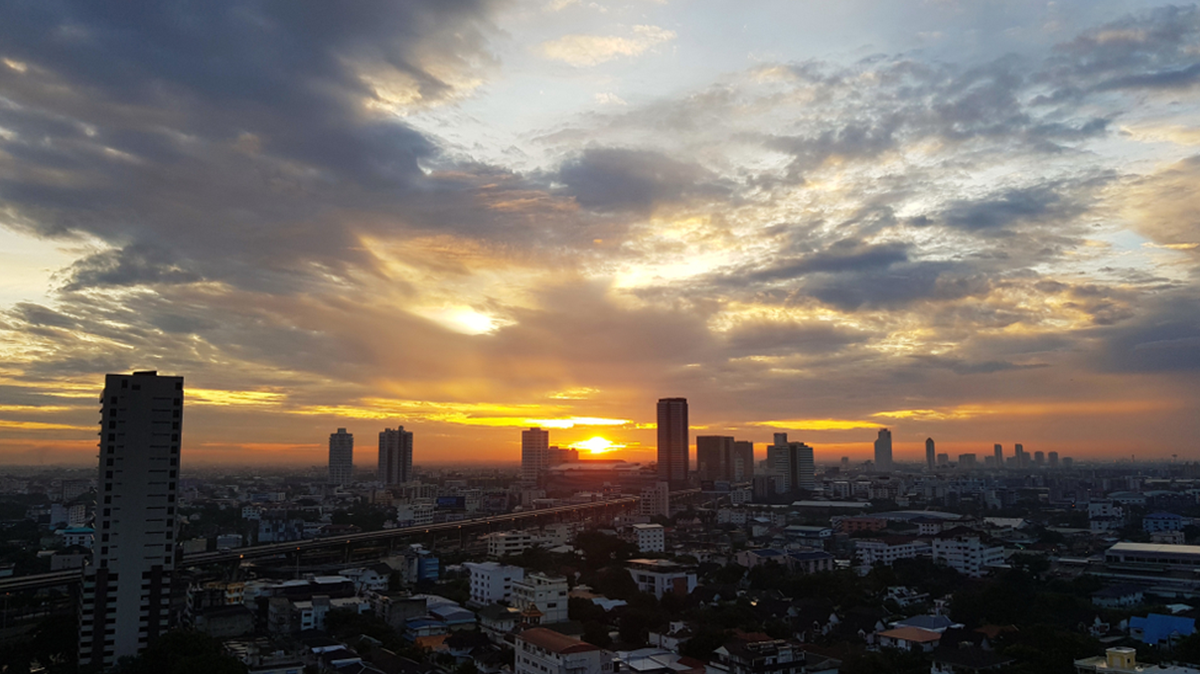 Residing in the Central Business District (CBD) is something that many people dream of. Not only is it close to a hub of potential workplaces, but it also provides a full range of utilities and facilities. Moreover, traveling is highly convenient with the BTS Skytrain and several main roads nearby. Most importantly, there are multiple options for schools that offer various curriculums and international or bilingual programs.
Bangkok was a primate city in the past and is currently expanding to its neighboring provinces and creating new CBDs that bring prosperity and convenience to those areas.
Thailand has wonderful mass transit systems: the BTS and MRT. These are the main transportation options for those residing in urban areas. They also help mitigate traffic problems and provide traveling convenience to the city. The mass transit systems and transportation routes have been expanded recently to cover the surrounding areas. Developments in real estate are also growing both horizontally and vertically. These elements have all come together to form a new CBD area. The location of the new potential CBD is Bang Na-Suvarnabhumi. But what are the facilities like in this location? Let's have a look!
CBD: Definition and Features
When speaking of Thailand's central business districts, you may think of areas like Silom, Sukhumvit, Chidlom, Thonglor, and Ekkamai, where a high density of offices and shopping malls are located, with public transport systems and a lot of people living in the area. Let's find out what exactly a CBD is and what its features are.
CBD stands for Central Business District. To become a CBD, an area needs a high volume of economic activity. Here are the criteria for CBDs:
Reliable infrastructure and utilities:

electricity, water supply, internet, phone service, schools, religious places, and hospitals.

A high density of offices and workplaces:

people performing economic activities and big businesses like shopping malls, smaller companies, and street food businesses.

A convenient transportation network with seamless connections:

mass transit skytrains, expressways, main and minor roads, and public transportation, e.g. buses and boats.

Big parks:

areas for relaxation.
New CBDs Are Emerging All the Time
In Bangkok or any city worldwide, new CBDs are constantly developing and popping up. Most new CBDs emerge from systematic urban planning and new transportation routes. Bangkok's new CBDs, for example, are due to transportation route developments of skytrains and new roads, which then led to rapid developments in housing and business. The locations that tend to form new CBDs have these characteristics in common:
Mass transit skytrains and main roads that make accessing the location easier and more convenient.
Increasing land prices and economic activity.

Horizontal and vertical residential projects, including shopping malls, schools, hotels, and residences.

Huge projects in the area, such as government projects including airports, main and minor skytrain lines, big shopping malls, and large, mixed-use projects.
Urban development of various areas,

especially green spaces.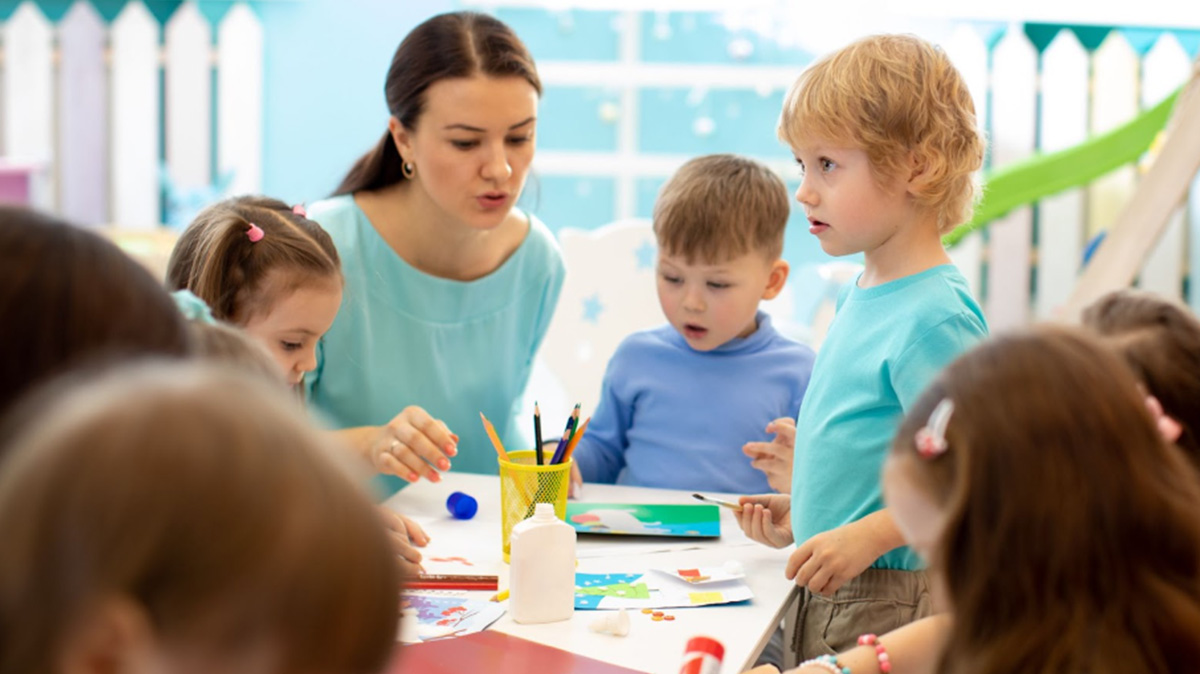 Bang Na-Suvarnabhumi: Bangkok's New CBD
Bang Na-Suvarnabhumi is an area that has experienced consistent real estate developments since Suvarnabhumi Airport, Thailand's main airport, opened for service. The Airport Rail Link connects the airport and the city center. Moreover, the BTS Green Line has been extended to include the Bang Na-Suvarnabhumi area. Here are some important real estate developments and facilities in the area:
A Number of International Schools
There are plenty of standardized international schools in the Bang Na-Suvarnabhumi area, such as Bangkok Patana School, VERSO International School, Concordian International School, St.Andrews International School, Thai-Singapore International School, Berkeley International School, and Raffles American International school, all of which are internationally recognized.
Buying a house in a residential project near Bangkok's Suvarnabhumi Airport makes perfect sense for parents who want to provide their children with a strong academic foundation.
Leading Hospitals Scattered Around the Area
Healthcare is just as important as education. There are several leading hospitals in the Bang Na-Suvarnabhumi area, including Princ Hospital Suvarnabhumi, Thainakarin Hospital, Sirindhorn Hospital, Samitivej Srinakarin Hospital, Bangna Hospital, Sikarin Hospital, and Paolo Hospital.
Bang Na-Suvarnabhumi Residential Projects
Over the past ten years since Suvarnabhumi Airport officially opened for service, there have been many residential projects popping up in the Bang Na-Suvarnabhumi area, from detached houses and townhouses to condominiums. Now, The Forestias, a massive mixed-use project, is under construction. Within the project, there are residential projects that suit the needs of city dwellers, plus accommodation for those over 50, shopping malls and other facilities.
Mass Transit System that Connects the Area
Bang Na-Suvarnabhumi is well connected with a mass transit system that suits all your traveling needs.
Suvarnabhumi Airport

: the main hub for flights in Thailand and the Southeast Asian region.

BTS Skytrain and Airport Rail Link:

the main skytrain lines leading straight to the city center.

Main roads and expressways:

Si Rat-Rama 9 Expressway, Chalong Rat Expressway, Outer Ring Road Expressway (Kanjanapisek Road), Motorway 7 Bangkok-Chonburi, Lat Krabang Road, Bangna-Trad Road, and Theparak Road, for example.
And shortly, there will be two more skytrain lines; the Yellow Line (under construction) and Light Rail Bang Na-Suvarnabhumi (a future project).
Shopping Centers and Marketplaces
There are several shopping centers and marketplaces in the Bang Na-Suvarnabhumi area, such as Mega Bangna, IKEA Bangna, Central Bangna, Central Village, Market Village Suvarnabhumi, Seacon Square, Paradise Park, KING POWER Srivaree, as well as fresh markets and supermarkets. Also, you'll find Bangkok International Trade and Exhibition Center (BITEC) nearby, which hosts product fairs and exhibitions.
Large Green Areas and Relaxing Spaces
There are many parks in the area, such as Suan Luang Rama IX or Rama IX Park, NongBon Water Sports Center, Sky Lane for cycling, and Mega Park, a new park in the heart of Mega Bangna. There will also be 30 rais of forested area in The Forestias Project in the future.
The Center for Offices and Workplaces
Due to the growth of residential projects, Bang Na-Suvarnabhumi has become the new area businesses want to be located in. Those who work in the city can also easily commute to work via BTS Skytrain or car.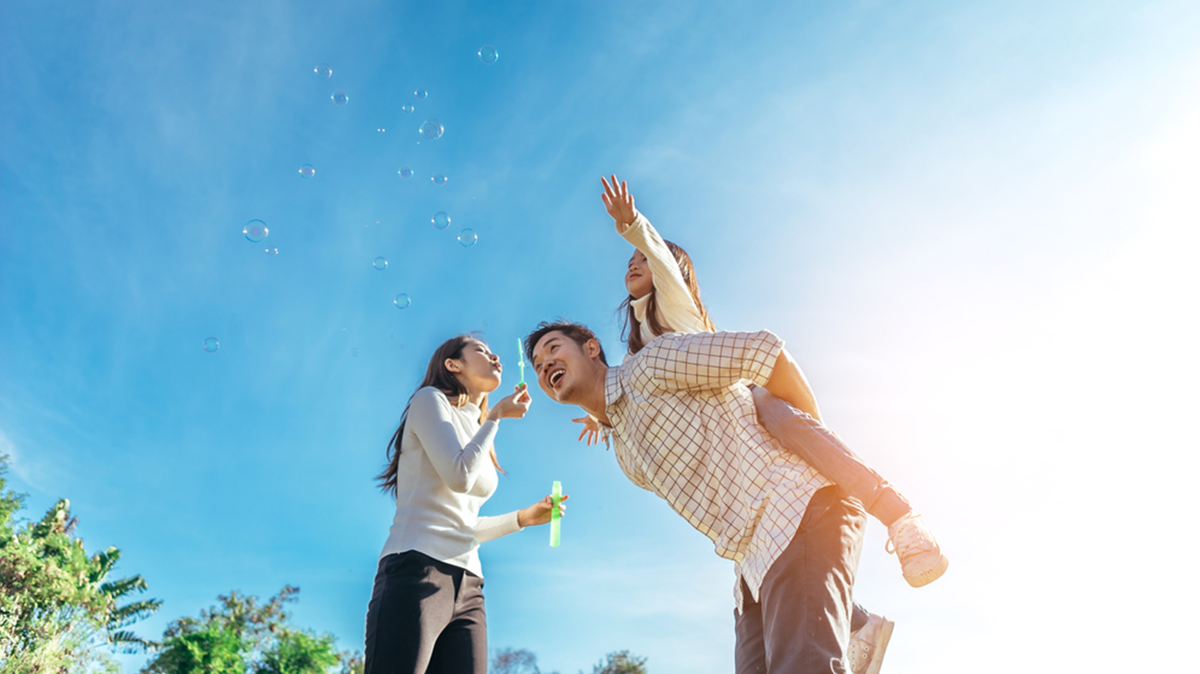 The Forestias: A Residential Project Close to Bangkok's Suvarnabhumi Airport That Suits All Lifestyles.
The Forestias is a mega mixed-use project in the Bang Na-Suvarnabhumi area that creates a large community feel. There are different residential projects to suit the needs of each generation; from young children who need to live near their school to people who commute to work in the city and those above 50 who want to enjoy their leisure time.
The Forestias consists of 4 residential projects:
Whizdom

: High-rise condominium buildings that are designed to suit the lifestyles of first jobbers, couples starting families, and with one building specifically designed for the needs of pet lovers.
Mulberry Grove Condominiums

. These are low-rise buildings that are very close to nature and with 16 different types of homes ranging in size from 63 square metres up to 1,027 square metres. Additionally, there are

Mulberry Grove Villas

cluster-home residences that are specifically intended for extended, multi-generational families who wish to live close together in multiple homes that are conveniently connected
The Aspen Tree

' condominiums and Sky Villa residences that offer 'Holistic Lifetime Care' services and facilities.
Six Senses

: Residences that are super luxury villas managed by the 'Six Senses' brand.
Other than these projects, our common areas and facilities include a massive green forest, a community hall, and a large medical center that will be in service in the future.
If you are looking for a residential project near Bangkok's Suvarnabhumi Airport, The Forestias has various projects to suit your needs. Register for a visit here or give us a call via our call center on 1265.