Welcome Home to Nature
The Forestias is a world-first residential project to bring humankind back into harmony with the natural world. Its residences in nature offer you a matchless urban lifestyle, where each day you are refreshed and reinvigorated by flourishing forest ecosystems.
The green district offers a haven for humankind and for plants and animals through a host of enchanting green spaces. These spaces range from open areas to a deep forest of 5 hectares where the shyest forest creatures can live untroubled by human footfall.
You and your loved ones will meanwhile enjoy the benefits of an extensive 64-hectare neighborhood where tree cover helps you enjoy cool, fresh air and shaded forest walkways invite you to relax and explore.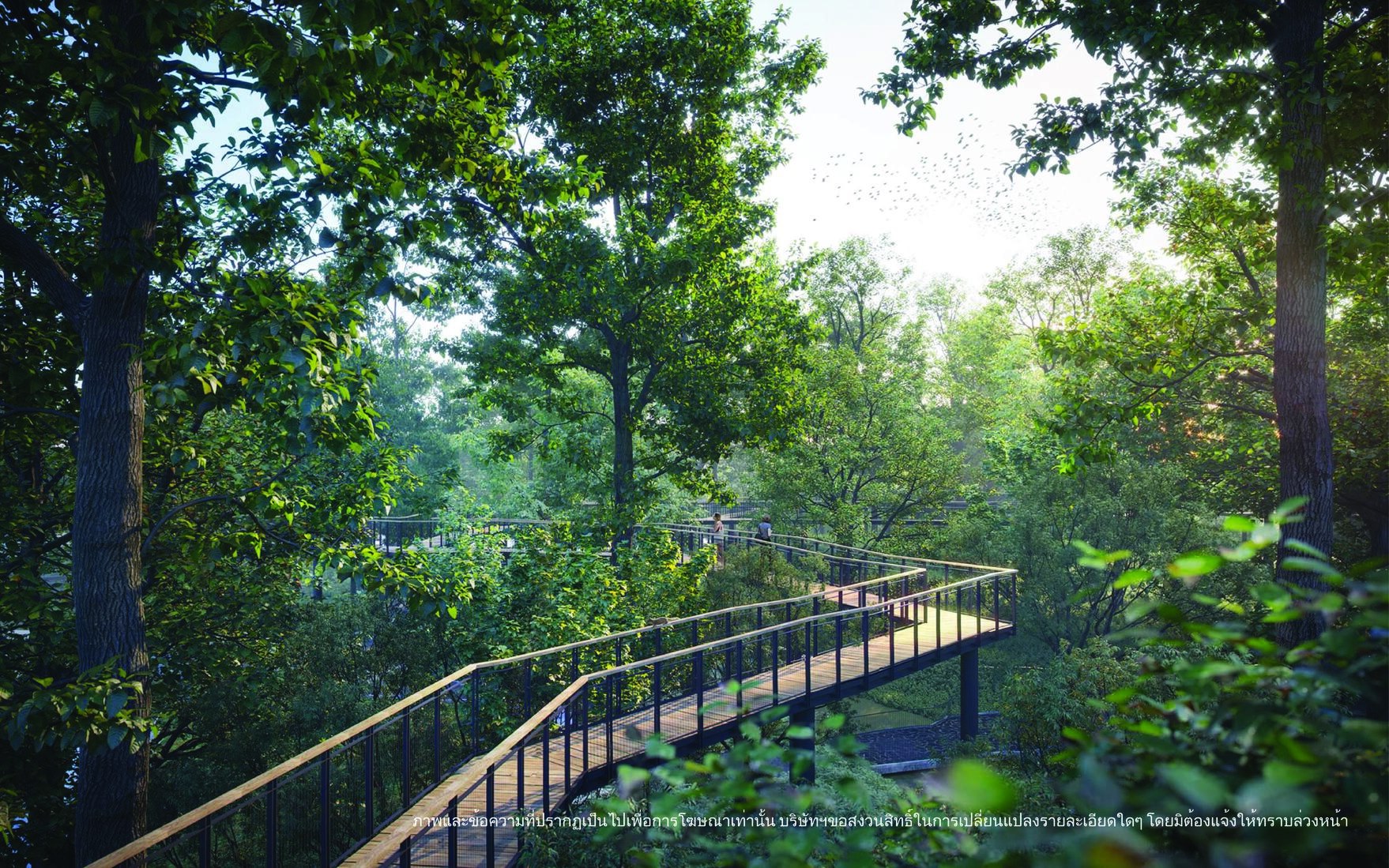 Walking in the Treetops
The Forestias connects its residences in nature and its enchanting amenities with its Residence Sky Walk. This raised walkway carries you through the treetops to the green district's host of facilities for leisure, culture, sport, dining, and entertainment.
A Canopy Walk offers a further opportunity to immerse yourself in the magic of nature, enjoying a bird's eye perspective on the forest's fascinating wildlife.
A series of forest trails also draw you deep into the natural world with a series of ecosystems to explore from wetlands to butterfly glades and ponds with a birdwatching tower, organic farm, play areas, and a forest discovery center to get you close to wildlife.
Homes for Nature
Residences in nature at The Forestias are not only surrounded in nature. They also incorporate nature into their living spaces.
Based on the principles of "biophilic design", homes offer stunning forest vistas and connect you to flourishing green ecosystems throughout the day. At Whizdom condominiums, for example, you can relax and exercise looking over treetops. At The Aspen Tree, the clubhouse is nestled in gardens with carefully curated trails through spectacular flowerbeds.
Nature also lines paths and roads, whose tree cover helps reverse the urban heat island effect to keep the outdoors refreshingly cool.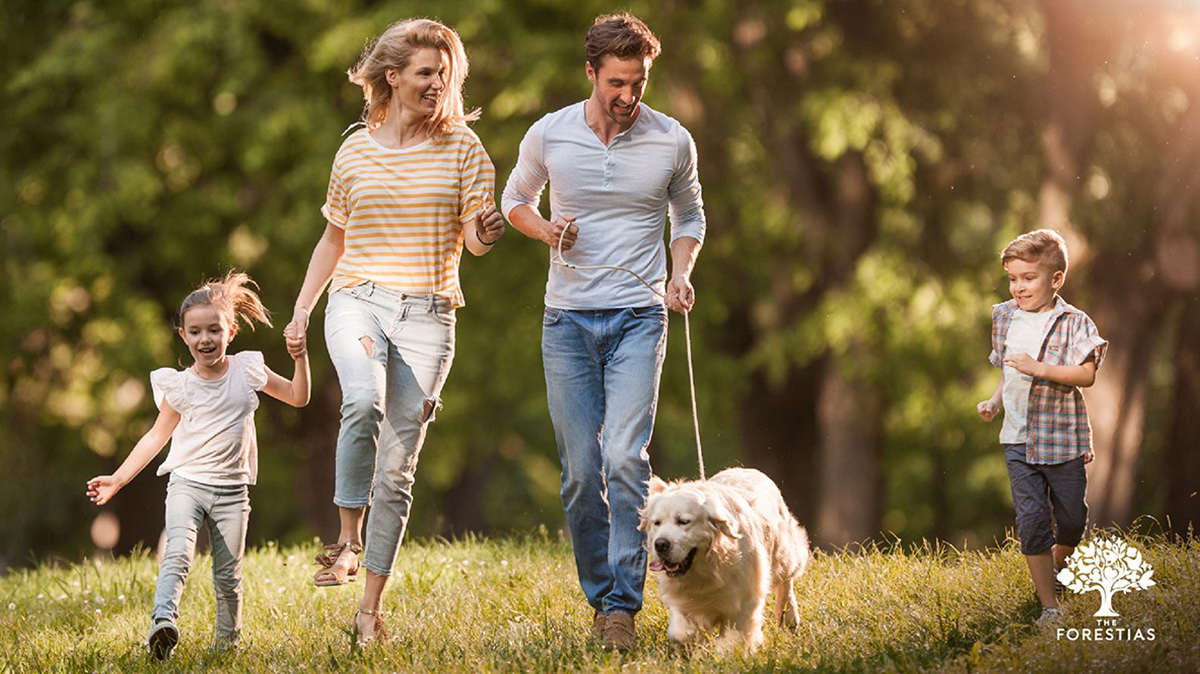 Natural Well-Being
Natural ecosystems also boost well-being at The Forestias and in its residences in nature though innovative design and technology for sustainability.
The Forestias draws on nature, for example, to achieve its eco-friendly goals of minimal water use. "Polishing ponds" that enable water to be reused work through forming a rich ecosystem where natural processes remove impurities.
Trees also help give you healthy air to breathe each day by filtering out dust and pollutants. Each walk through your neighborhood will also bring you the benefits of "forest therapy". Known in Japan as "shinrin-yoku" or "forest bathing", this is credited with boosting immune, cardiovascular, and respiratory functioning.