Living in Nature, Connected to the World
The Forestias is a new vision of urban living that brings you the serenity of nature with the buzz of the big city in easy reach.
The forested neighborhood's convenient location connects you not only to the city but to Thailand and the world. Living at this exclusive residential project near Suvarnabhumi Airport, you are close to key transport links that connect you by road, rail, or plane with every element of an outstanding lifestyle.
The Forestias at Bangna is within the Eastern Economic Corridor (EEC), a region set to lead Thailand's future growth with key infrastructure investments.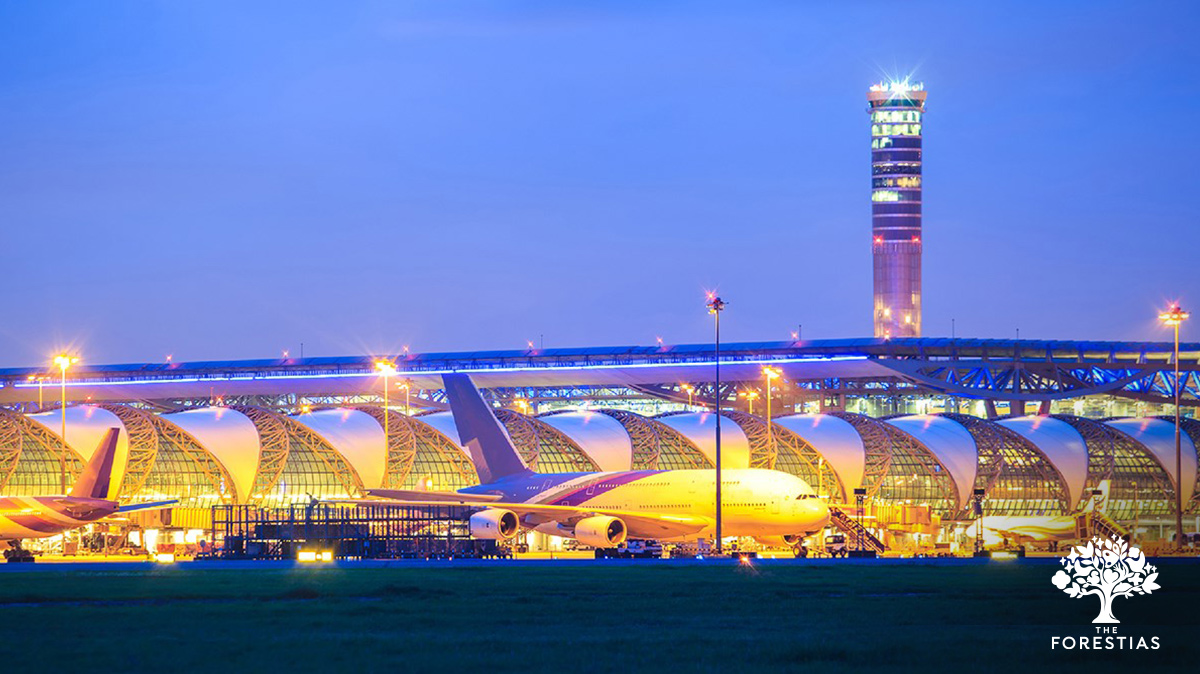 All of Life, All on Site…
The Forestias is dedicated to well-being in every aspect. The healthy living neighborhood therefore gives every aspect of a healthy, fulfilling life on site – plus the great transport links of a residential development near Suvarnabhumi Airport to enjoy Bangkok's attractions or take a trip further afield.
As a holistic district for healthy, sustainable living, The Forestias hosts a multitude of delightful amenities to boost everyday well-being.
Leisure in the forested district includes the joys of the outdoors, with flourishing ecosystems to explore in green spaces designed for cool and shade. There are also shops, markets, a sports complex, a theater, places to dine or enjoy a coffee, and a host of cultural and entertainment venues.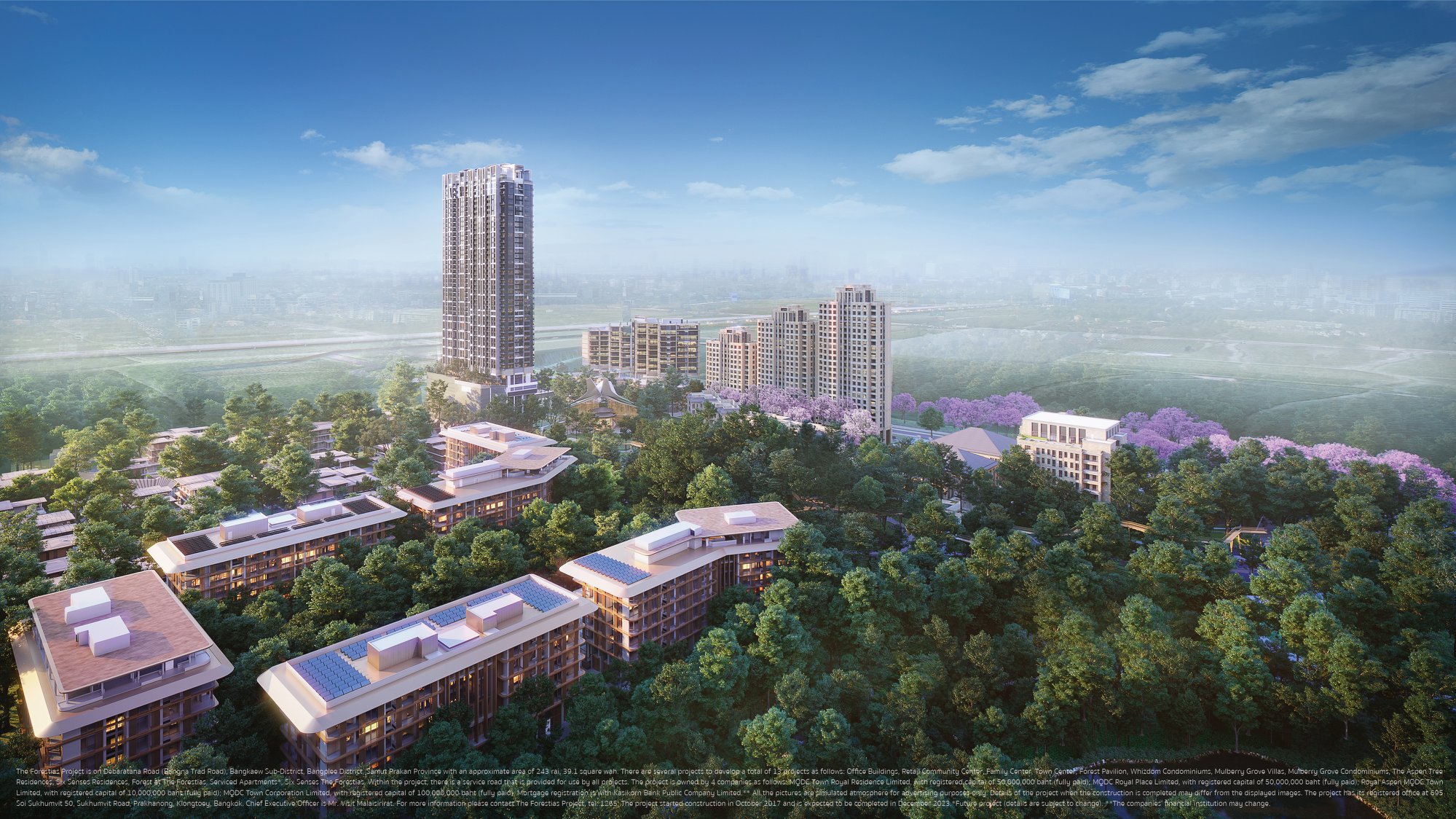 Tailored to You and Your Loved Ones
Under its vision of a community fully tailored to happiness and well-being, The Forestias has an 'intergeneration' vision to bring generations together and help each live their best life.
A selection of residential concepts brings wellness and healthy, sustainable living to residents and families of all types. Whizdom, for example, combines innovative design and immersion in nature for new-generation urbanites. Mulberry Grove caters for extended families. The Aspen Tree provides a community where older adults will enjoy the finest services, support, and facilities.
The district also meets the needs of each age. Professionals have the convenience of a residential project near Suvarnabhumi Airport with great transport links to Bangkok and beyond. Families have the assurance of excellent education and healthcare centers.
Innovative Ideas and Timeless Values
The Forestias is built upon timeless ideals of humankind as part of nature – not apart from nature. The healthy living district aims to bring its community back into harmony with the natural world so both can enjoy happiness and well-being.
But the residential development near Suvarnabhumi Airport also applies cutting-edge concepts to achieve its mission of wellness and sustainability.
Innovative energy-saving utilities help keep the outdoors fresh and cool. Eco-friendly transport helps you get around the neighborhood in comfort and convenience. New approaches in home design brings all generations together with new levels of well-being.