For young office workers who prefer privacy and convenience, buying a condominium for the first time can be daunting. How do they choose the right condo? Which location will perfectly match their lifestyle? Today we will share the benefits of choosing a condo in Bang Na, plus some tips for buying a condominium.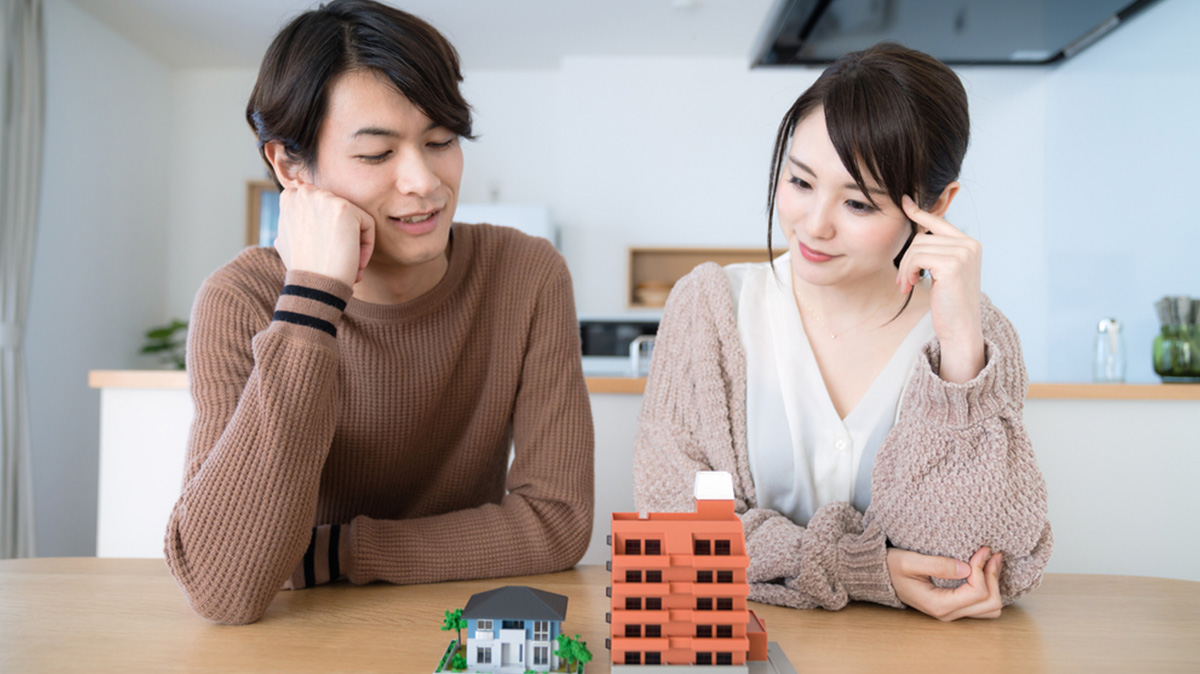 Bang Na: The New Prime Location in Bangkok
We all know that Bangkok is a primate city, continually expanding into the Bangkok metropolitan region, resulting in more urban development in the surrounding areas.
One of the areas experiencing increased development and expansion is the Bang Na neighborhood. Big department stores are now located there and many residential development projects, including detached houses, townhouses, and even luxury condominiums. But why is Bang Na becoming popular? Let's find out why Bang Na has become Bangkok's new favourite location.
1. Shopping Opportunities
There are many massive shopping malls in the neighborhood of Bang Na, especially on Bangna-trad Road. These include MEGA Bangna, Central Plaza Bangna, Bangkok Mall, and leading supermarkets like Tops, Villa Market, Lotus's, Big C, and many more. In addition, this area is also a hub for top furniture brands in the country such as IKEA, Index Living Mall, SB Furniture, Chic Republic, and HomePro, making it an attractive neighborhood for shoppers.
2. Location
Eastern Thailand is well-known for its beaches and its significant industrial area, known as the Eastern Seaboard Project and Economic Corridor Development (EEC) Project. This area is also home to the country's main deep seaport, Laem Chabang Port, making the region an economic zone that connects international trades and investments. Therefore the Bang Na neighborhood has become a link between the Bangkok region and this important economic territory.
3. Access
The Bang Na area provides a range of convenient transportation options, including the mass rapid transit system for travel within Bangkok and routes connected to both urban and out-of-the-city areas. Moreover, it's close to Suvarnabhumi Airport, Thailand's main airport. In the future, the area will have a high-speed rail line that enables travel across the country, ideal for weekend getaways.
These three factors make the Bang Na neighborhood a prime location for those searching for a condo.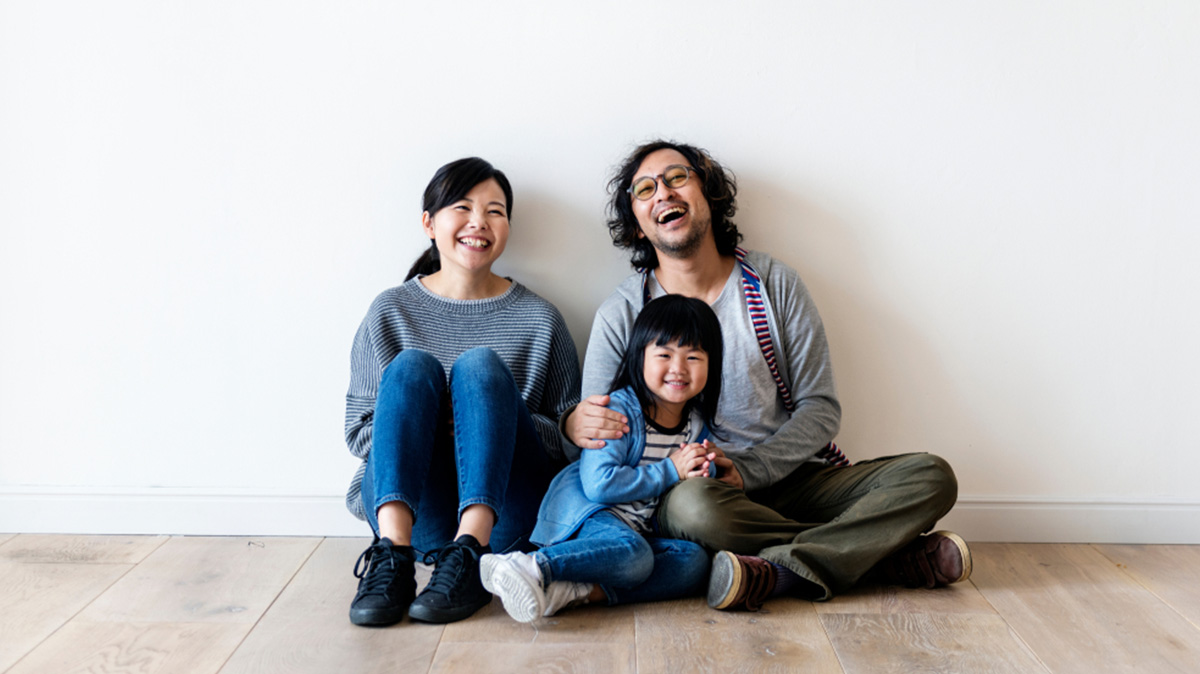 Tips for Buying a Condo in Bang Na
As Bang Na is a golden location many people want to live in, there are numerous residential development projects worth exploring, especially condominiums near Suvarnabhumi Airport or MEGA Bangna Shopping Center. However, what do you need to consider when choosing a condo in this neighborhood? We have some tips for you.
1. The location
Despite being in the Bang Na area, you still need to carefully consider each residential project's location so you can live your daily life comfortably as you wish. Here are some location factors to consider:
Travel convenience.

Although some residential projects are technically located in

Bang Na

, they may be deep in the alleys, which means it takes a long time to get to the main road, plus the time waiting for a bus or taxi. Even if you have a car, you may get held up in the alley traffic, taking up valuable time during rush hour. The best solution is to choose a

condo

on the main road or one with easy access, so you don't get caught up in unnecessary traffic jams.

Shopping malls or markets.

Convenience is not limited to traveling but also your proximity to food and everyday amenities. Therefore, many of today's

condominiums

have a small community mall or shopping center within the project to offer residents more convenience, so they do not need to travel far for groceries.

Hospitals or healthcare centers.

Living near a hospital that provides 24-hour services can be a life-saver during an illness or an emergency. Emergencies are unpredictable, so having hospitals nearby gives you peace of mind.

Schools.

This is essential for those who have or plan to have children. A good education is a foundation for future success, but kids can get tired of traveling to and from school, so a

condominium

that is close or convenient to get to school from is a big bonus.
As you can see, choosing a mixed-use condominium project with a full range of amenities nearby, including shopping centers, supermarkets, hospitals, and schools, can make your life so much easier.
2. Facilities provided by the project
When buying a condominium, the common areas and facilities within the project matter greatly as they affect your quality of life and your wellbeing. Common areas and facilities you should look for include:
Parking spaces.

There need to be parking spots sufficient to meet the parking demands. Normally, you should look for a

condominium

with parking spaces of more than 50-60% of the total units, so there won't be parking disputes or shortages.

Green areas.

The more, the better. Even if you prefer to stay in your condo, plenty of green spaces positively impact the air quality by reducing pollution, providing shade, and promoting better mental health.

Fitness centers and workout spaces.

Areas for exercising need to be sufficient for the number of residents. The more spaces for outdoor running or other exercises, the more motivated you are to work out.

Security systems.

Check they have security guards and surveillance cameras installed within the project, plus adequate lighting.

Alarm systems.

Ensure the fire alarms are installed and that there are fire escapes in various areas of the project.

The number of elevators.

No one likes waiting for an elevator. See how many potential projects have. The appropriate number should be one elevator per 100-150 units.
Of course, the more facilities, the better. However, one more thing to be considered is the maintenance of the building. It's also a good idea to look at older projects built by the same corporation you are interested in to see how they've aged.
3. Choose the right condo unit
Picking your unit's location is tricky. Ultimately, you should select the one that best suits your lifestyle and personal preferences.
If you prefer privacy:

Choose a corner unit or one that shares only one common wall with the adjacent room. Although corner units are bigger and more expensive than other locations, they are worth the price in exchange for your privacy. Or you might want to consider the units next to the fire escapes, the price is usually cheaper, and you can have more privacy than in a unit with two common walls.

If you dislike sunlight or get hot easily:

Select a unit facing north which helps avoid the sunlight. Alternatively, you can pick a unit that is overshadowed by another building. Or you may want to pick a corner unit facing northeast-southwest where despite the sunlight, you still get a breeze.

If you like to chill and enjoy the view:

You have several options to choose from based on your preference, whether that's overlooking the garden, swimming pool, or the city.
Apart from these, there may be other factors you'd like to consider, such as the floor level. You can choose the floor level that suits your preference. Some do not like upper floor units that are too high and prefer the lower floor units because they do not like to use the elevator. Those who are fond of exercising or regularly use the common areas may choose the floor closest to the gym for added convenience.
4. Select the unit size that suits your family
Another important thing is to choose the unit size and layout suitable for your family size.
Selecting a studio room is not a bad choice if you live alone. On the other hand, if you have a family or plan to have children, you need at least two bedrooms, one living room and two bathrooms, so you and your kids can have private space and common areas to spend time together.
5. Don't forget the green spaces
In general, according to the Condominium Act, there need to be 3-5 square meters of green space per unit. You can enquire about the number of total units to calculate the green areas you are supposed to have. Nevertheless, you're better to select the condo with the most green spaces. The more, the better. Just like The Forestias, a residential project that provides green areas such as parks and more than 30 rais of urban forest for everyone to use.
If you are looking for a condominium, luxury accommodation in Bangkok, or an attractive investment opportunity in Bang Na, we recommend Whizdom The Forestias. Divided into 2 projects with 3 buildings: Destinia and Myopia Tower, the condominium offers garden views and green areas which can be seen from every unit. What's more, they have Petopia Tower, a pet-friendly condominium, so you can choose the building that suits the lifestyle of your family the most.